Walking the streets of Rome
Parco del Pincio
A wonderful family photo shoot starting from Parco Pincio on the edge of the Villa Borghese Park. We started with some nice portraits by a colorful autumn red tree which made for a great background. Later we moved over the roman rooftop view from the Pincio terrace. Capturing some really nice snapshots with the panoramic view of Rome as a backdrop.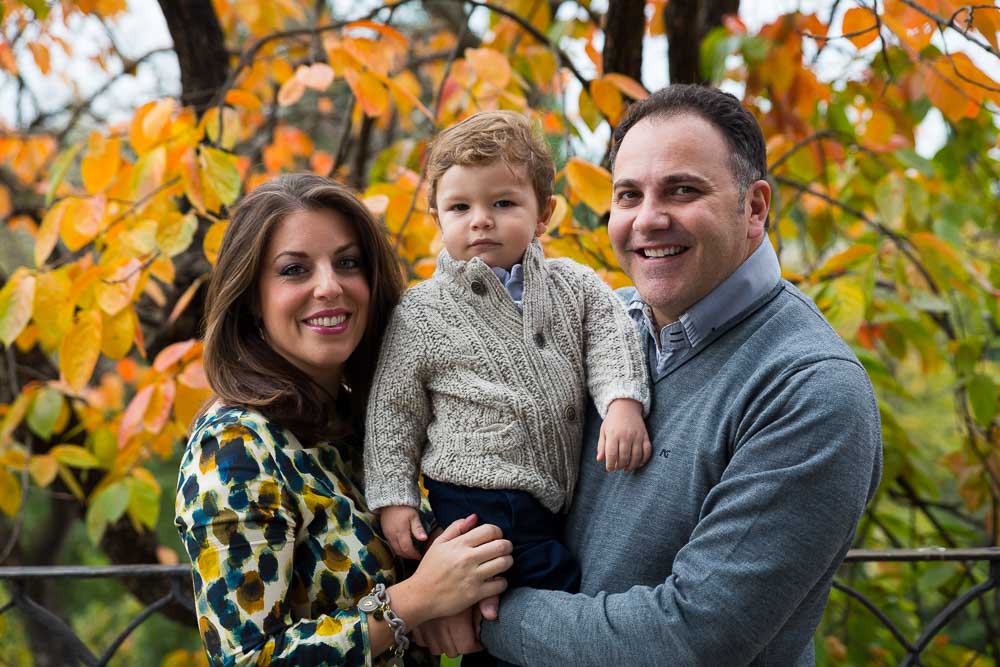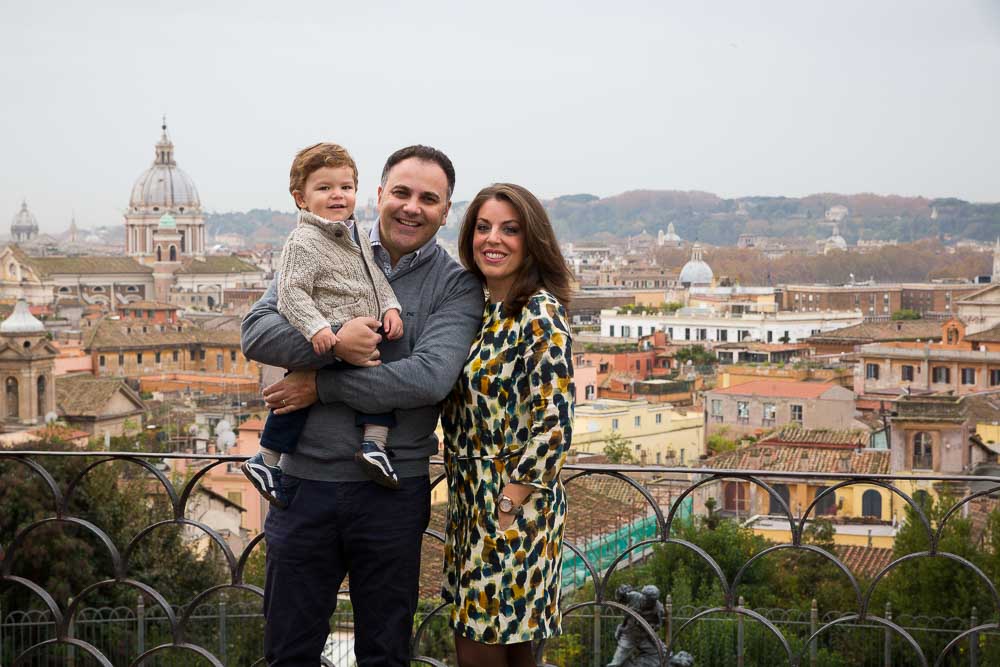 Parco Villa Borghese
Then we moved over to take pictures in the park with the trees on the sides and all the fallen leaves on the ground. Including some full figure images as well as some close up portrait shots. The area here has so much to offer in terms of interesting photography settings. Just a few steps away there is a singular view of Saint Peter's square in the distance which really frames in nicely.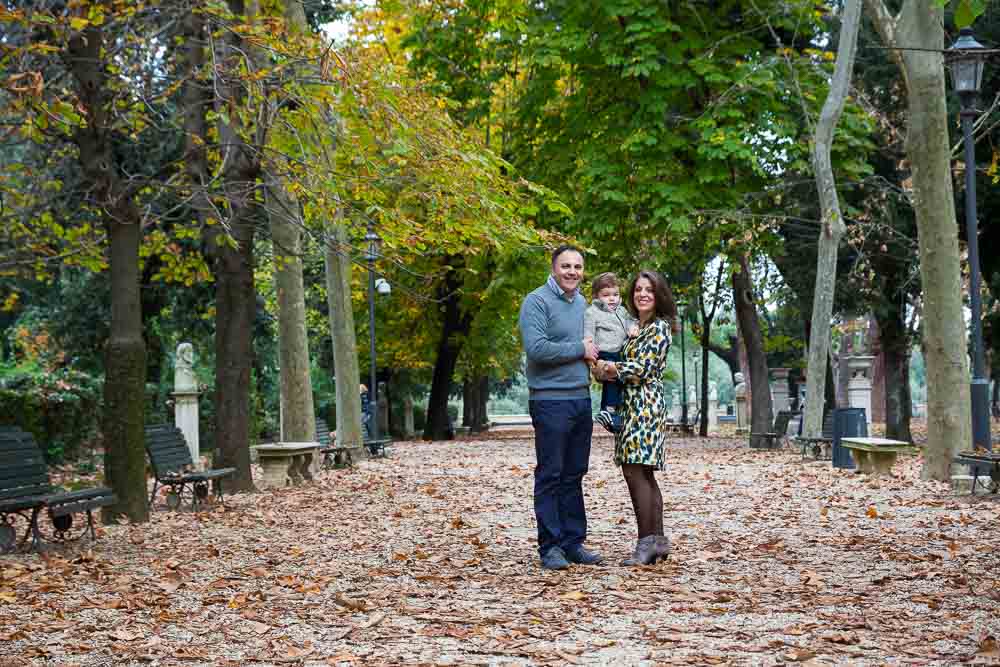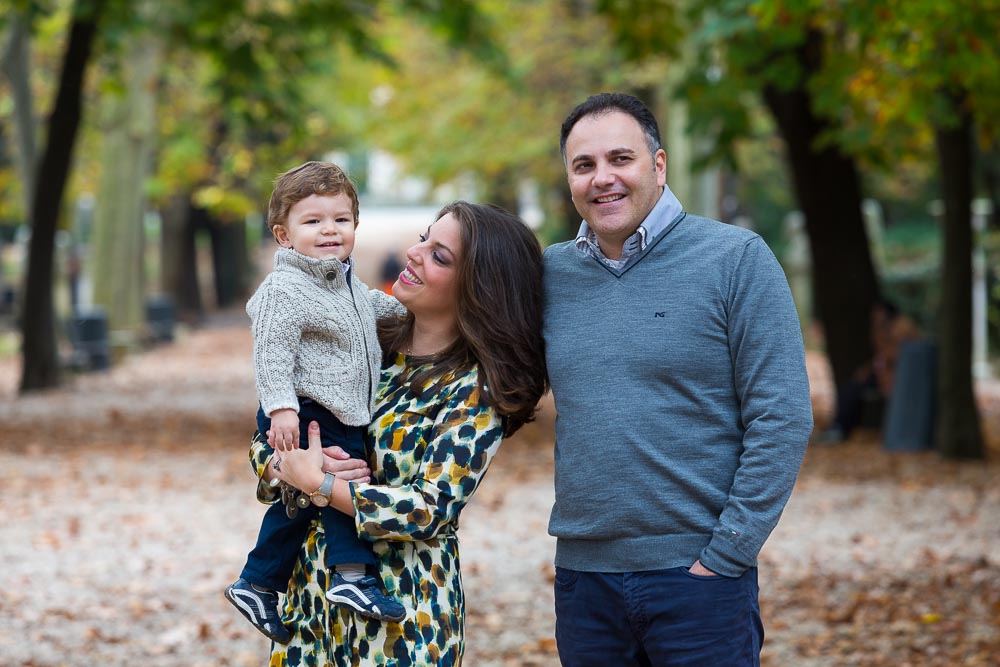 The Roman rooftop view
There are so many scenic spots to stop over to take some nice family photographs of the panoramic view over the roman skyline. So we hopped around here a little bit stopping from time to time to capture different photo glimpses of the city. Both for group pictures as well as for individual portrait shots. With one breathtaking view after another.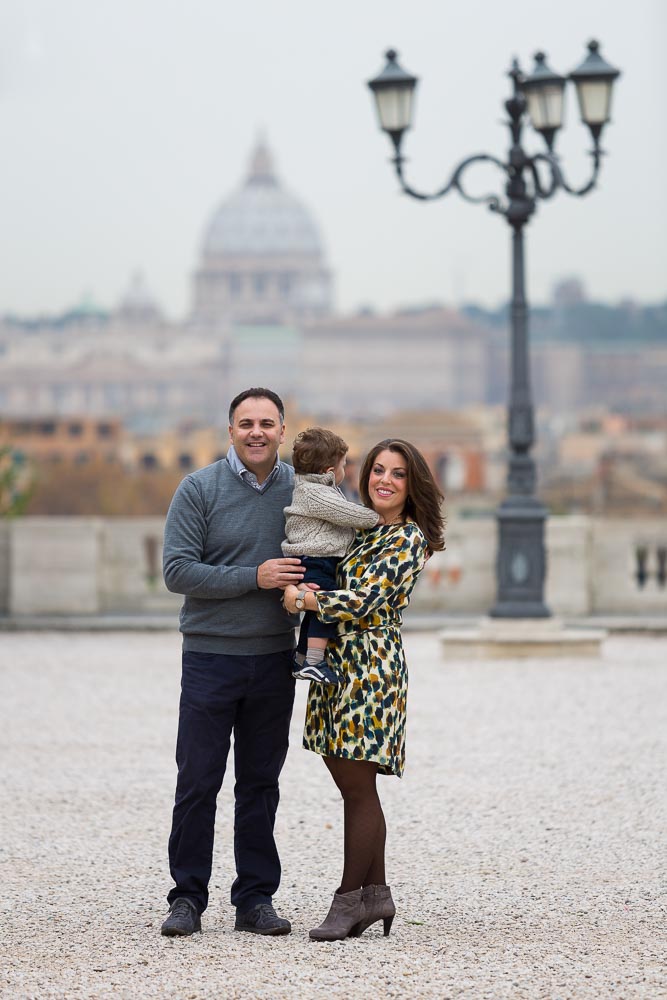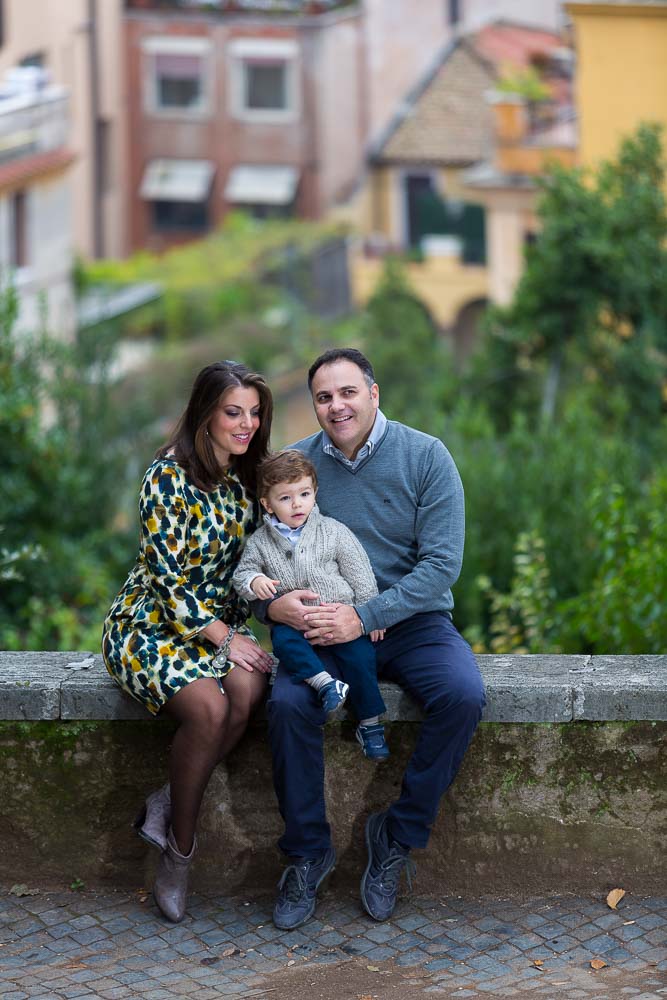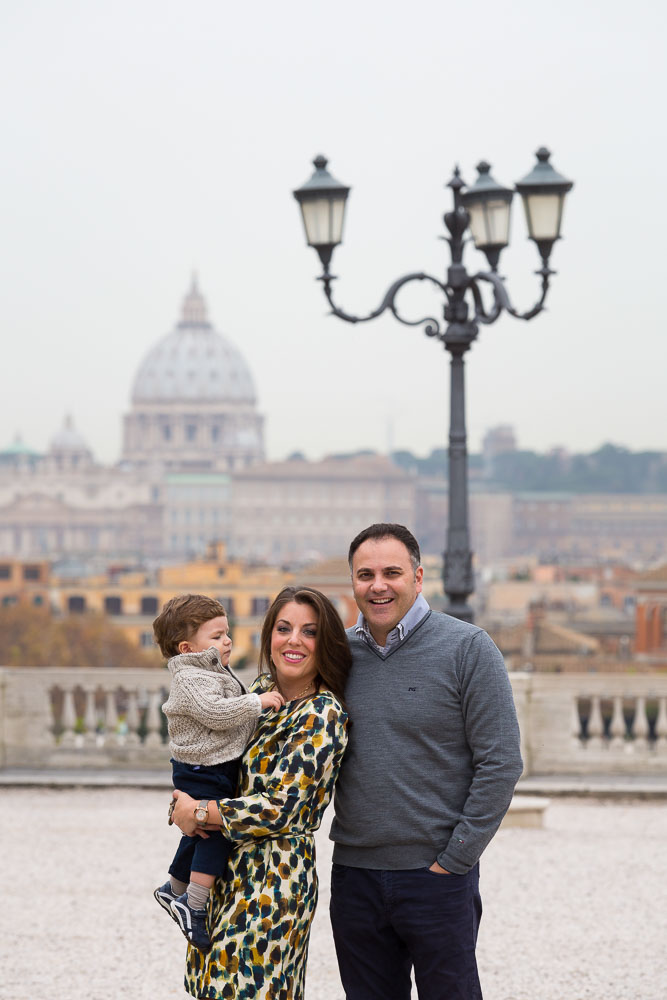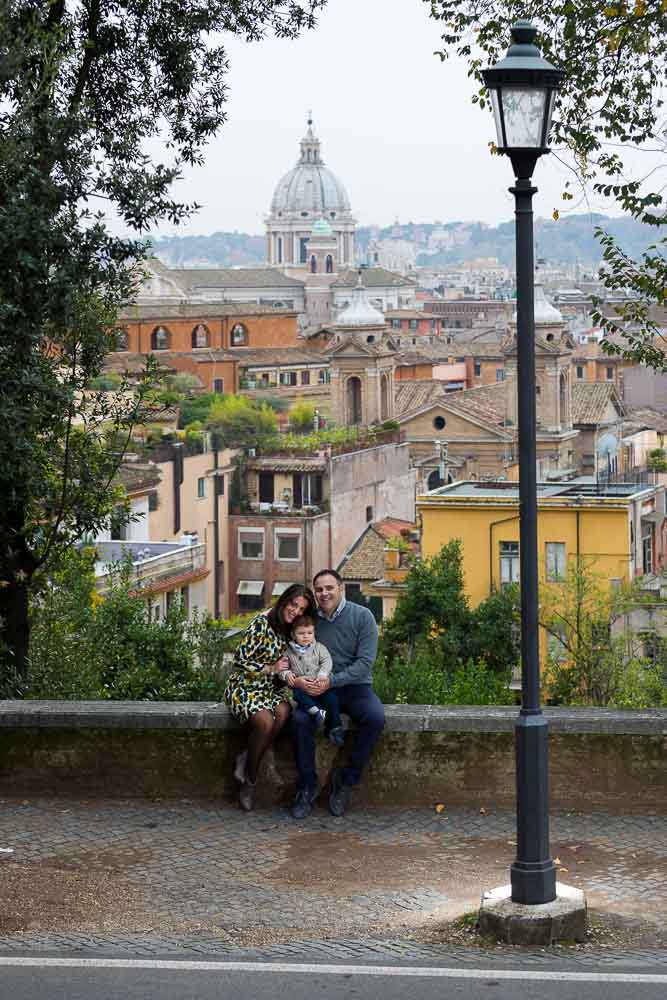 Piazza di Spagna and Via Margutta
The Spanish steps are a fantastic location for unique pictures with a truly roman atmosphere. Especially if the portraits can be framed in a way as to avoid including too many visitors in the frames. Yet trying to retaining that characteristic Italian feeling for the location. Once we reached the bottom of the steps we ran into a famous Italian actor: Christian De Sica. Which was so nice to pose with a us for a few family pictures. Via Margutta was our last stop before ending our photo shoot in Rome.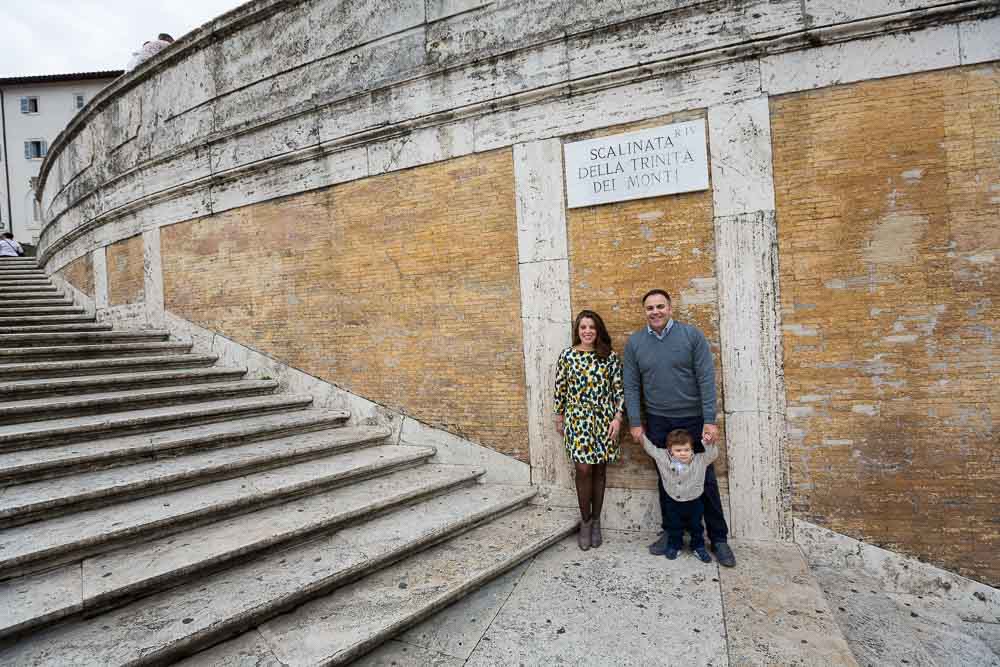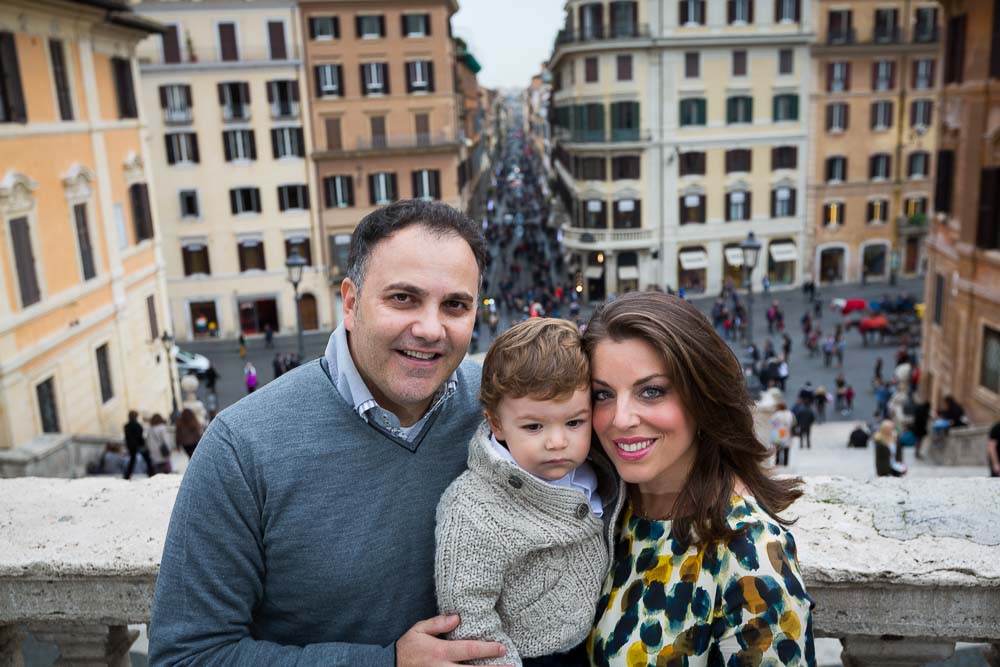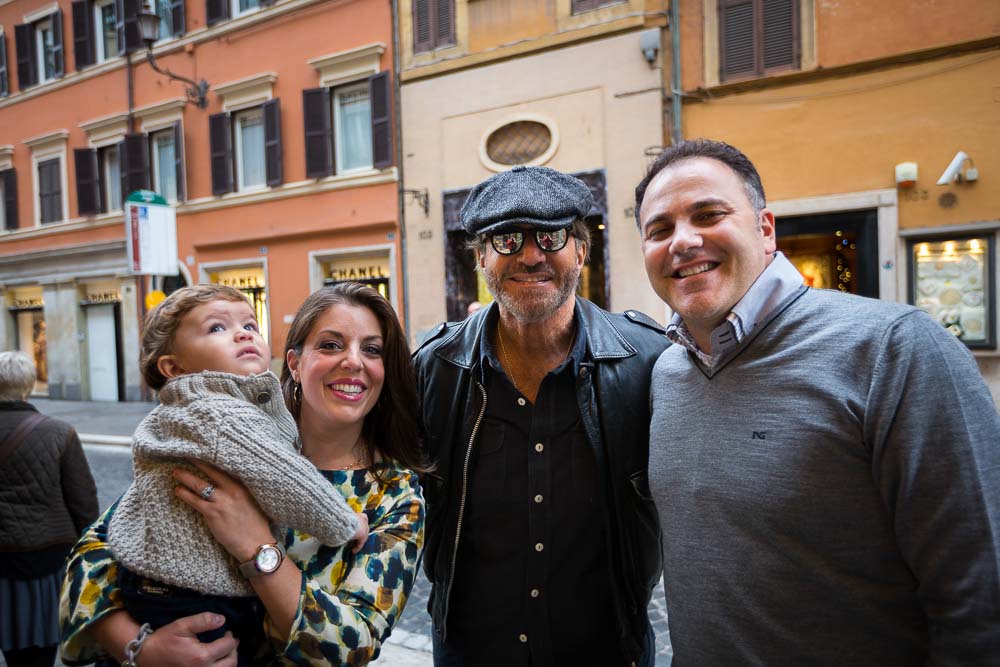 Hey! Christian De Sica crashed jumped in our Photo Shoot! (just kidding)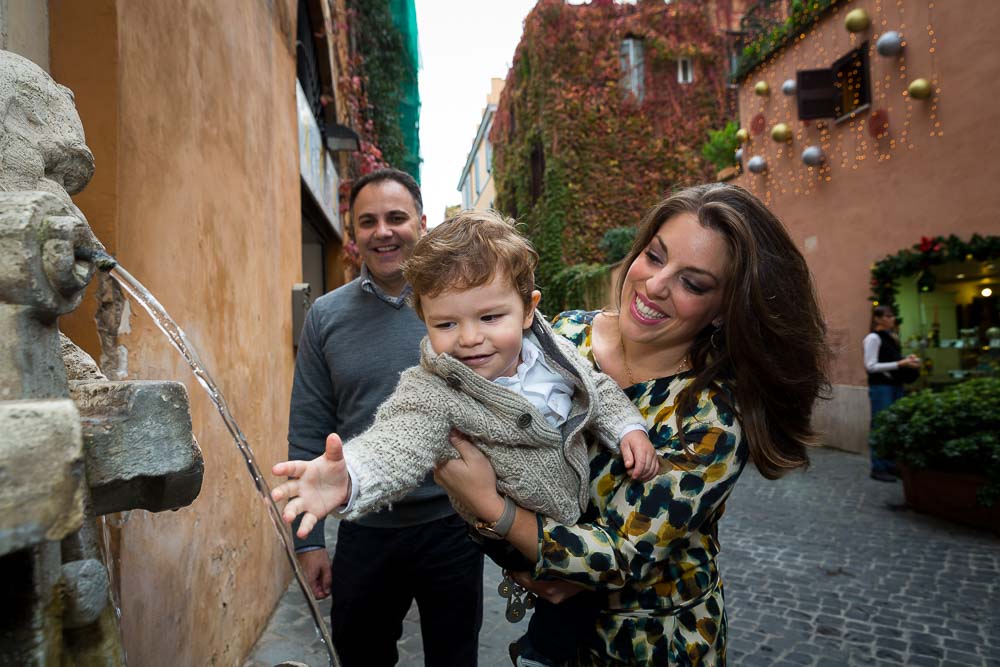 Time of the year: November
Time of day: 10:00 am to 12:00 pm
Duration: 2 hrs walking
Itinerary:
> Parco del Pincio
> Villa Borghese
> The Spanish Steps
> Via Margutta 
Summary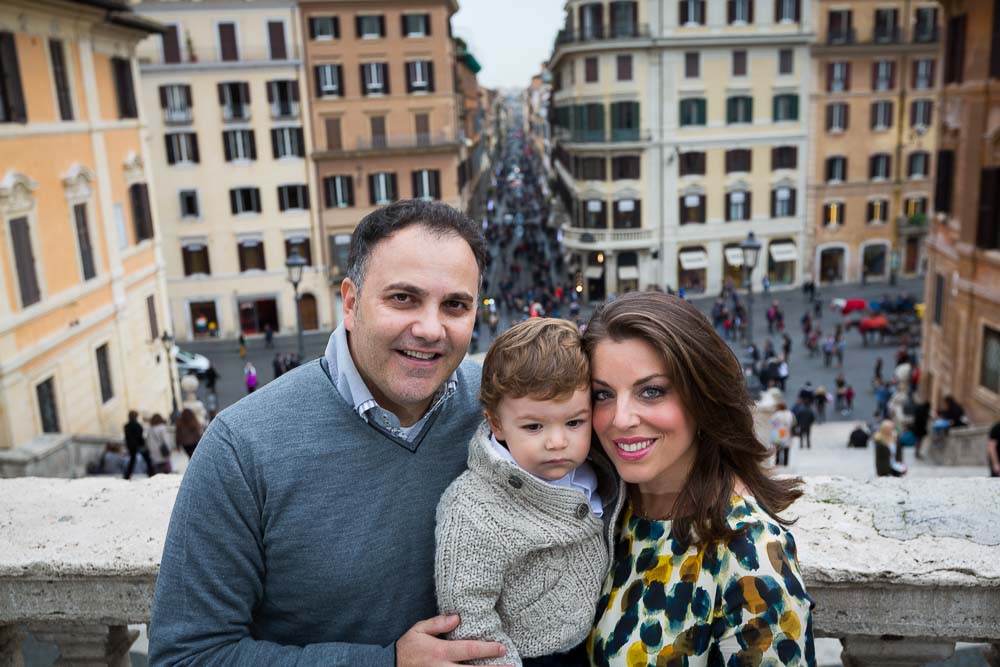 Article Name
Family portrait photography
Description
A beautiful family on a photo session around the city of Rome. From the Villa Borghese Parco del Pincio walking to Piazza di Spagna and down to Via Margutta.
Author