Celebrated in Rome Italy
This love story begins in Via Merulana in a splendid apartment building. Where the bride and groom were getting ready. Below a fantastic Rolls Royce Silver Cloud III waiting to take everyone to Giardino degli Aranci. This is where the symbolic wedding was taking place. After taking some group pictures we headed downstairs.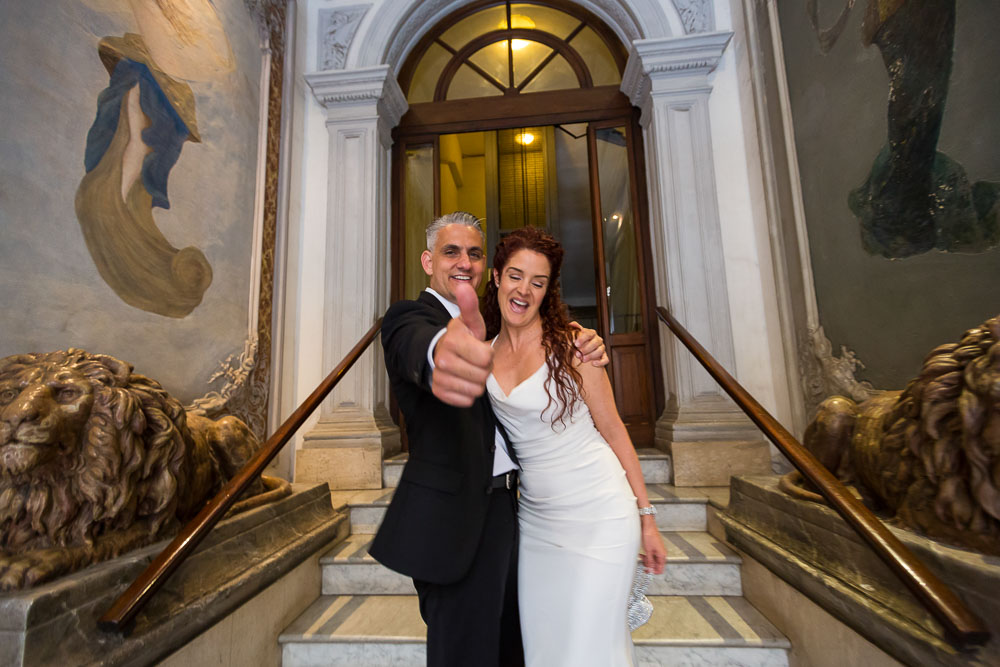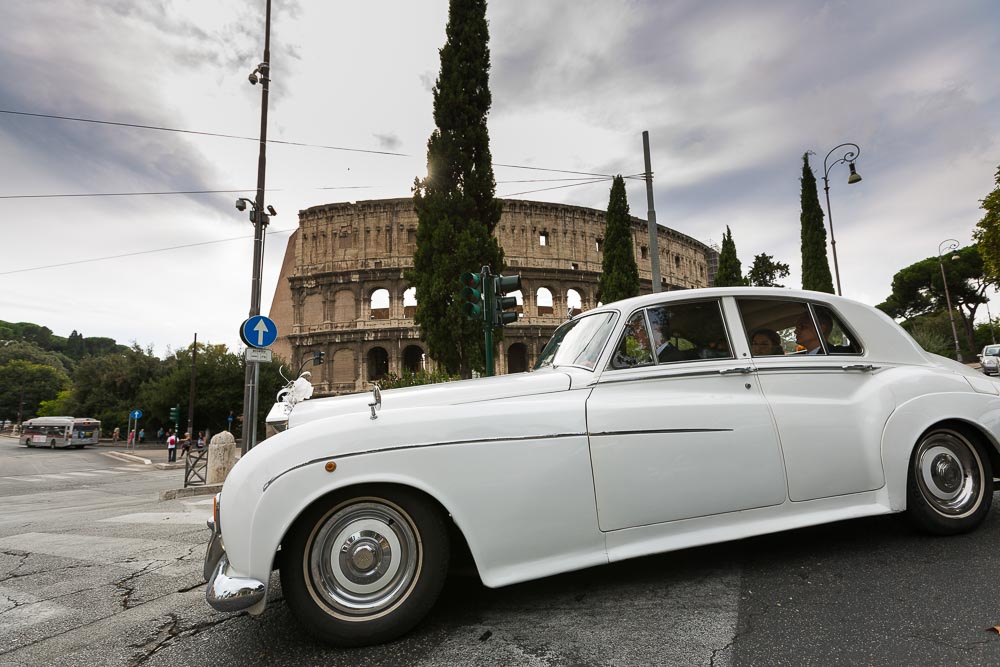 Giardino degli Aranci
When we arrived we were welcomed by the celebrant. After deciding on a nice spot the marriage ceremony started. An intimate wedding among close friends and immersed in the beautiful green park. A touching moment which lead to the ring exchange. Afterwards all the festivities followed with the joy and happiness of the participants. And with a good bottle of wine from California and the breaking of the glass by the bride.
Then we moved over to sign the certificate and to begin the bride and groom wedding photo session. Taking pictures in different scenic spots and by the car which was parked outside.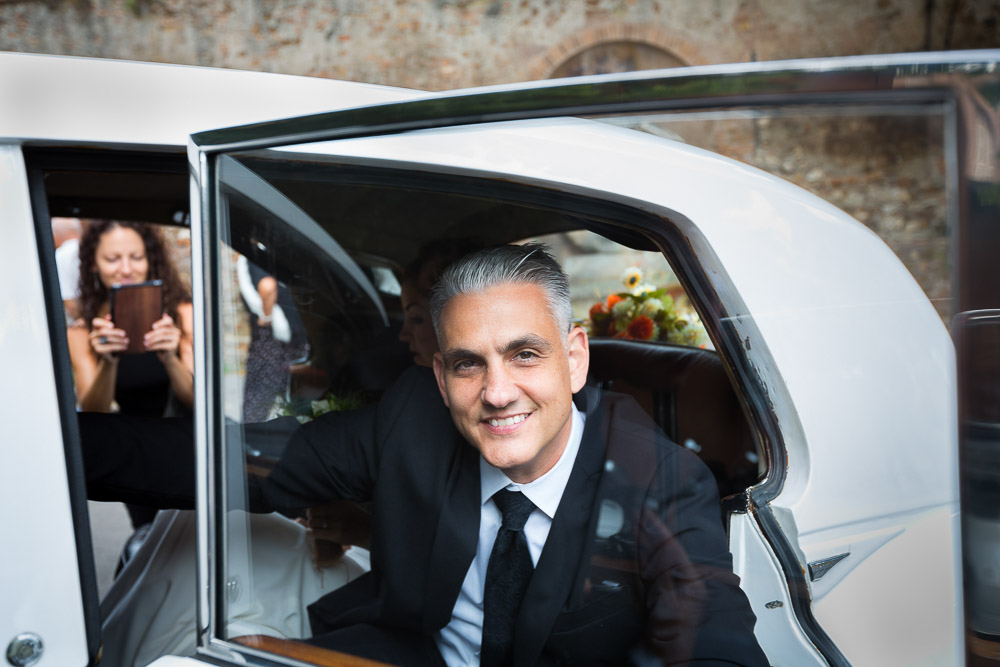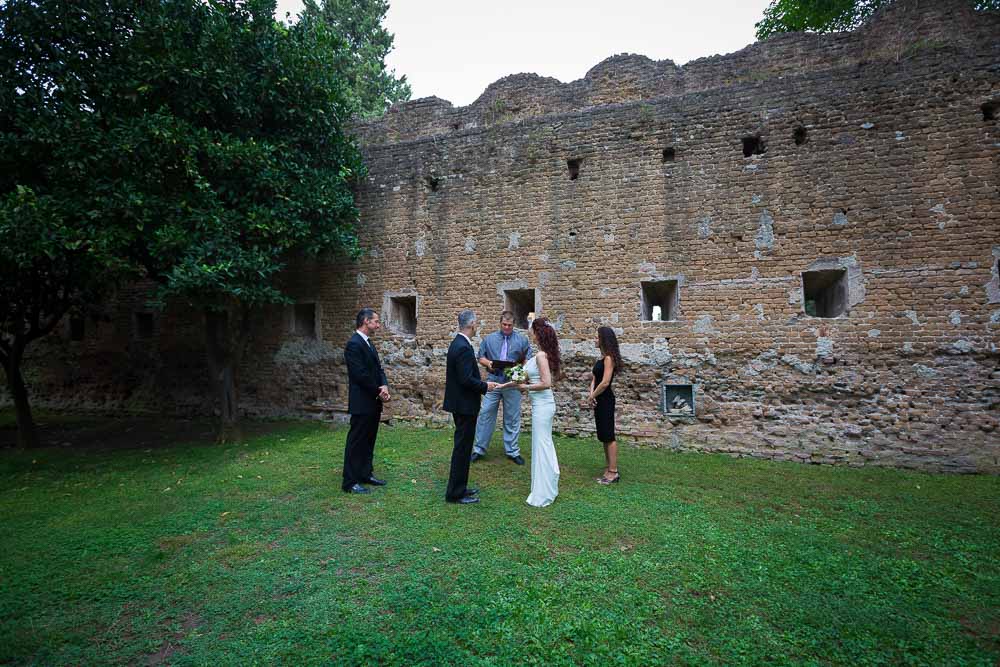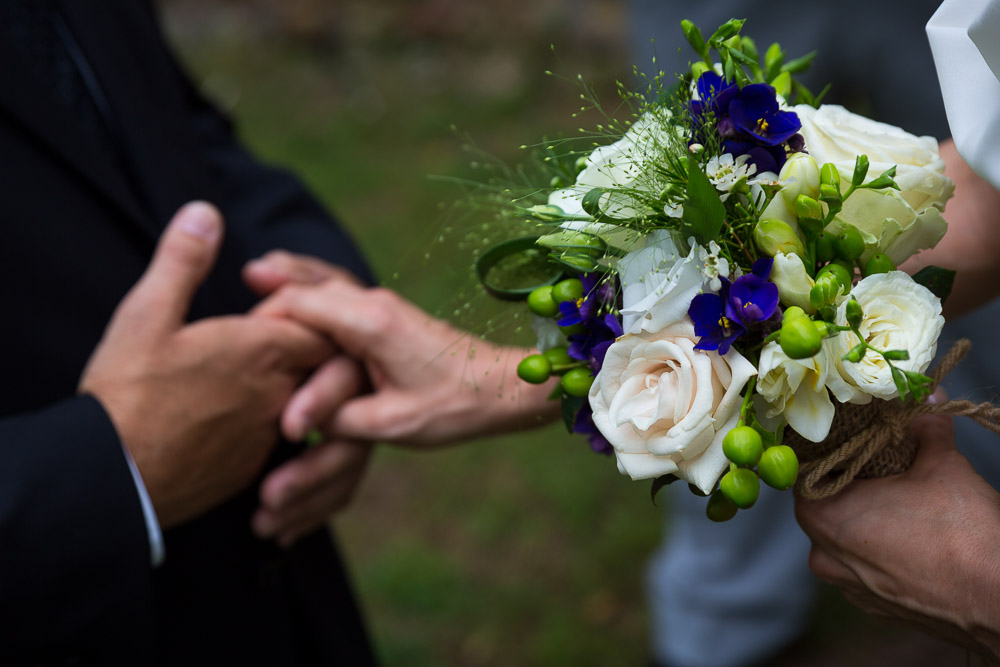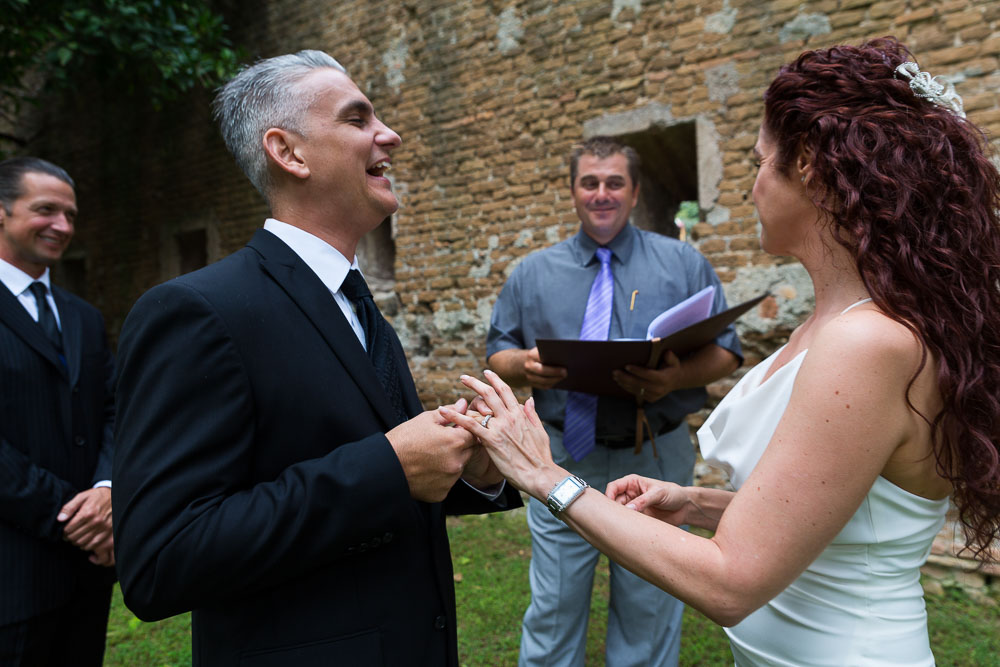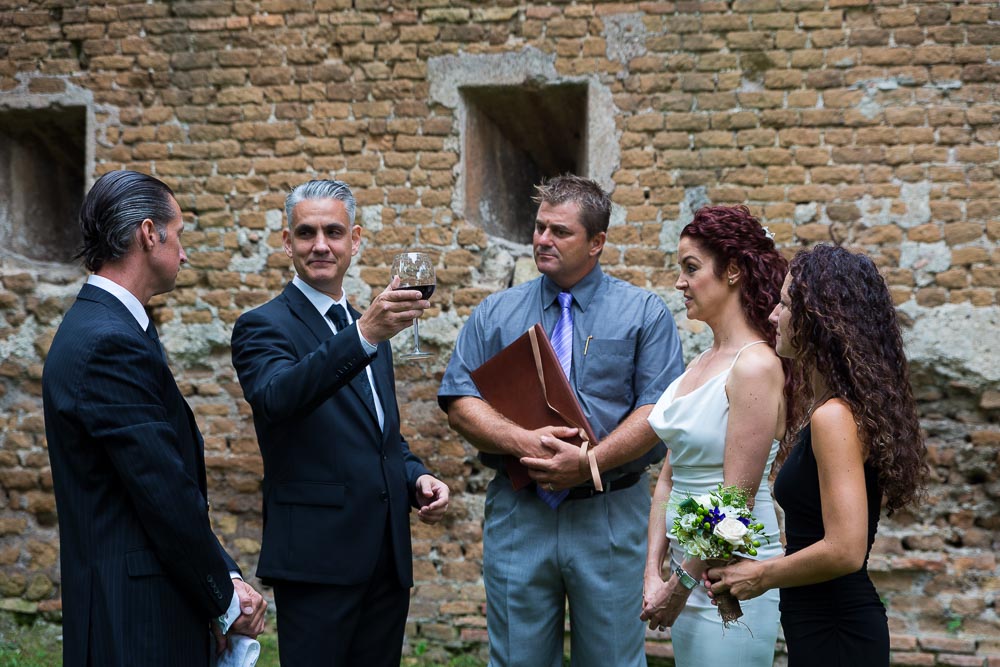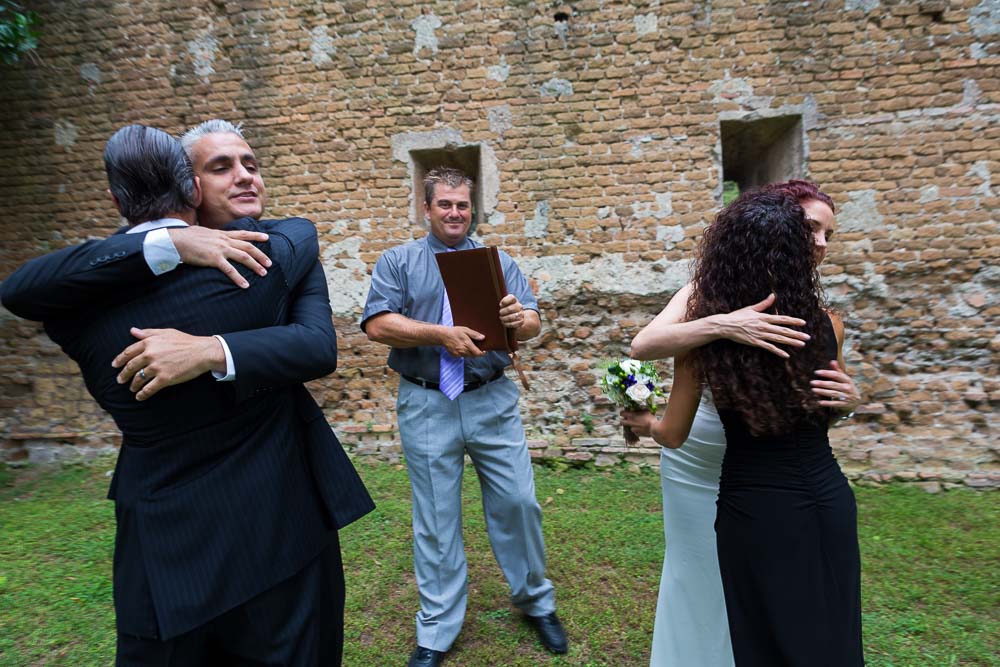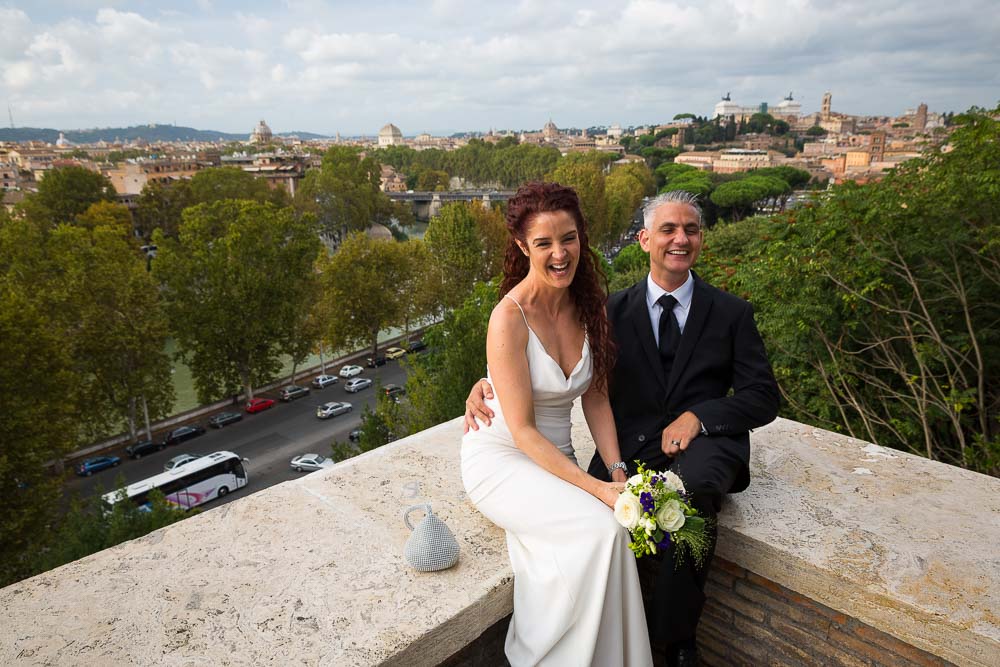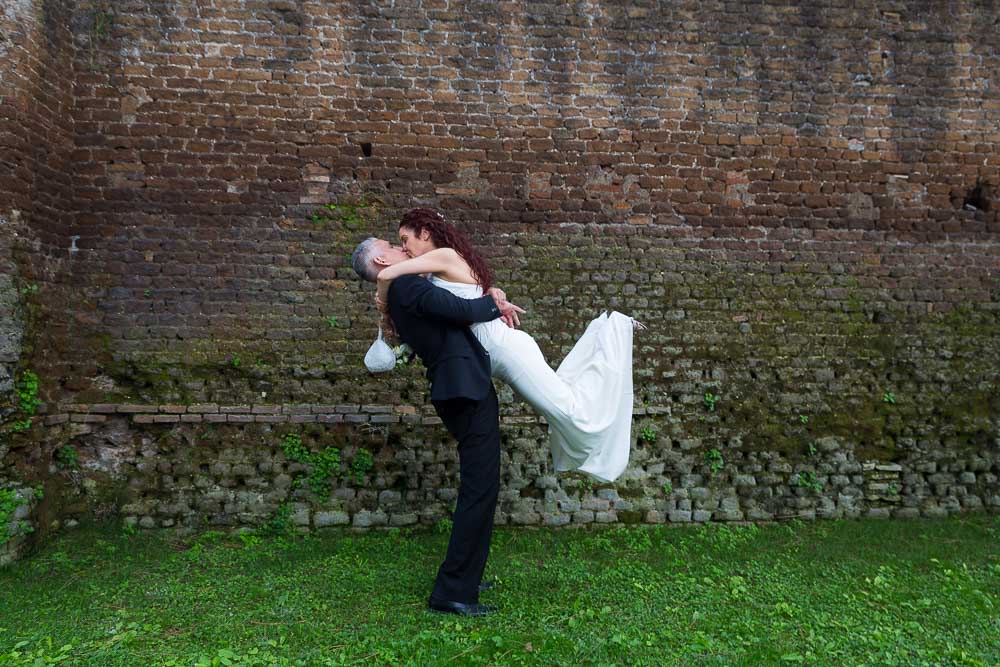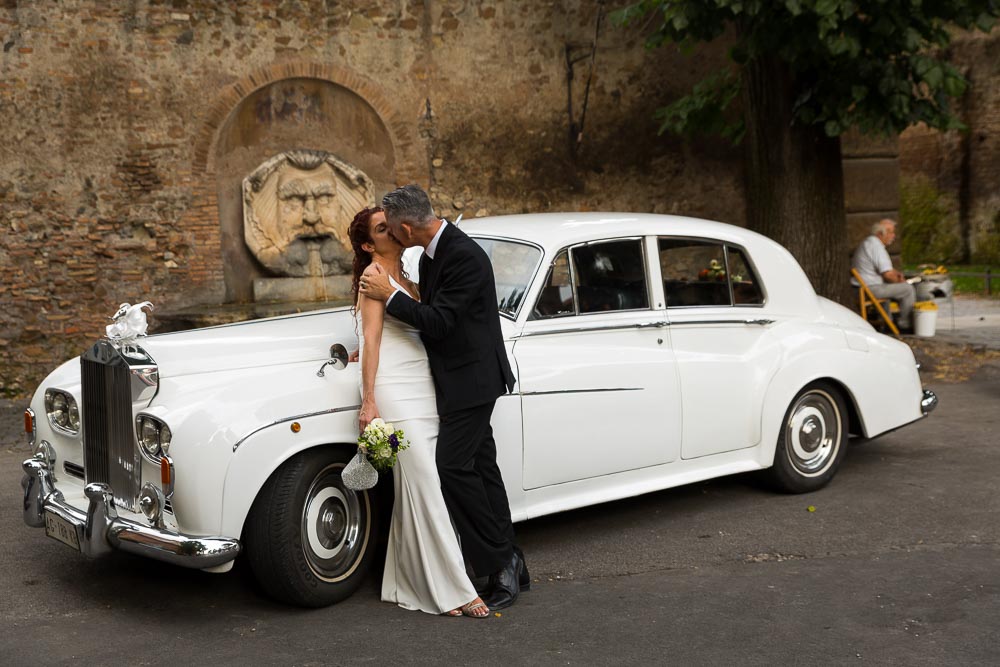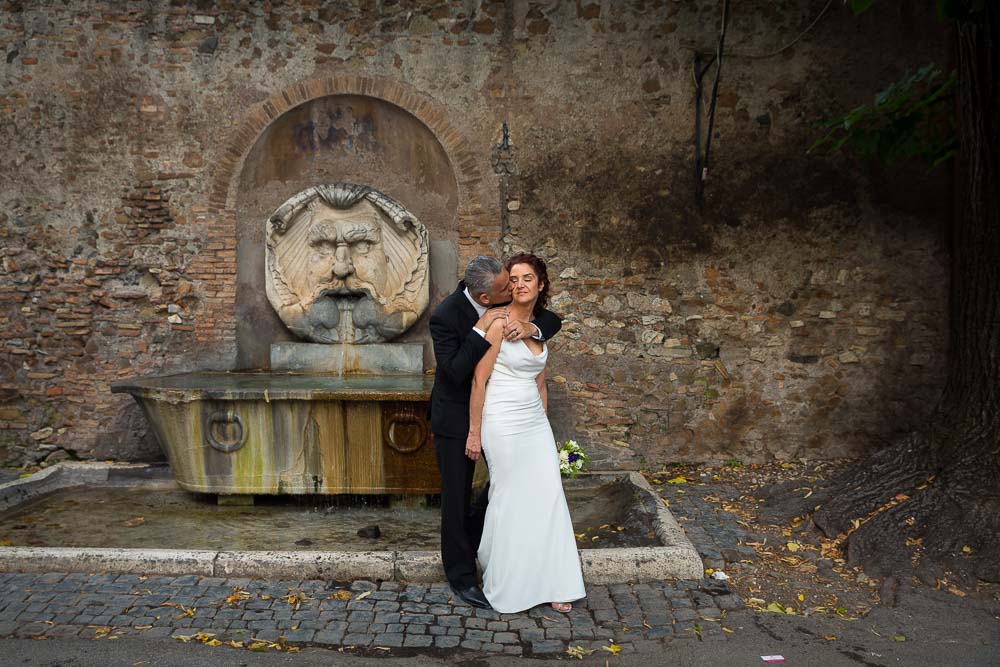 The Roman Colosseum and forum
Then it was over to the Colosseum where we took some great pictures of the newlyweds with the massive monument in the background. Including the stunning car which after just a short ride took us to the roman forum where we continued our wedding photography with ancient Rome in the background.
Then we walked over to Piazza del Campidoglio where we choose a few more interesting locations to take pictures in.
Our last stop was the Museo Nazionale D'Arte Orientale where we set up a really cool looking 1960s photo session. Using the front of the museum's entrance which gave it a lovely retro effect. The we moved to the very suggestive courtyard in the back of the building. We couldn't resist to take a few more photographs inside the building. Where we found the wonderful stairs and some really interesting light effects which inspired our last pictures.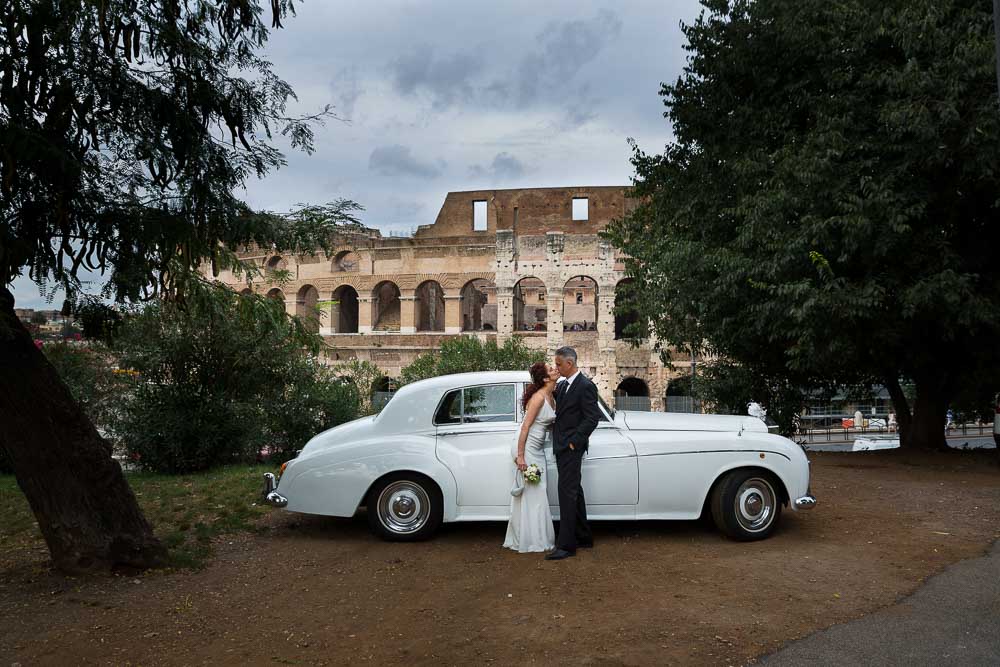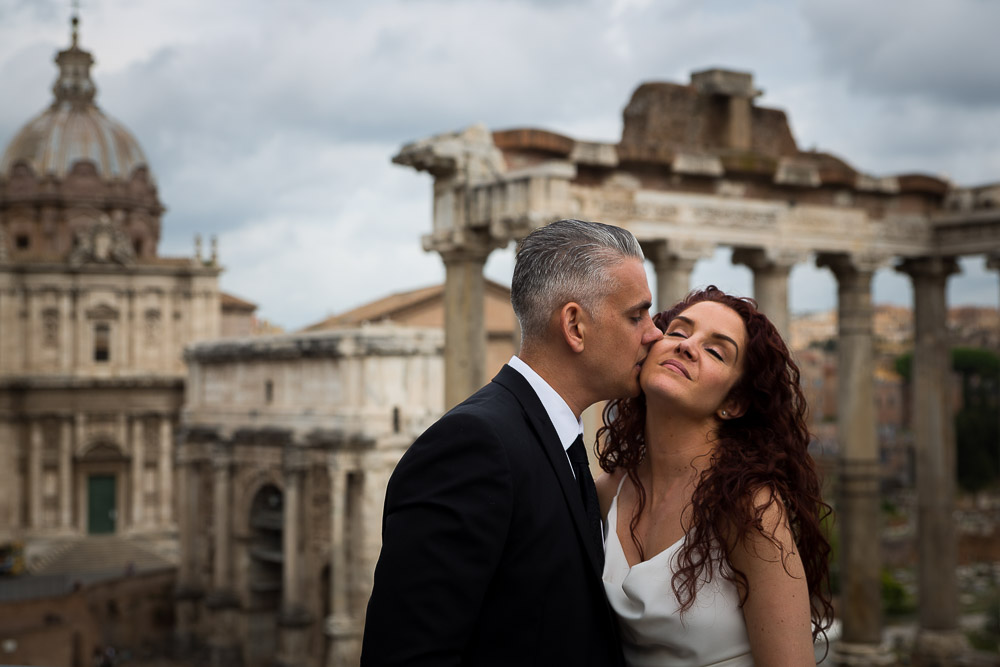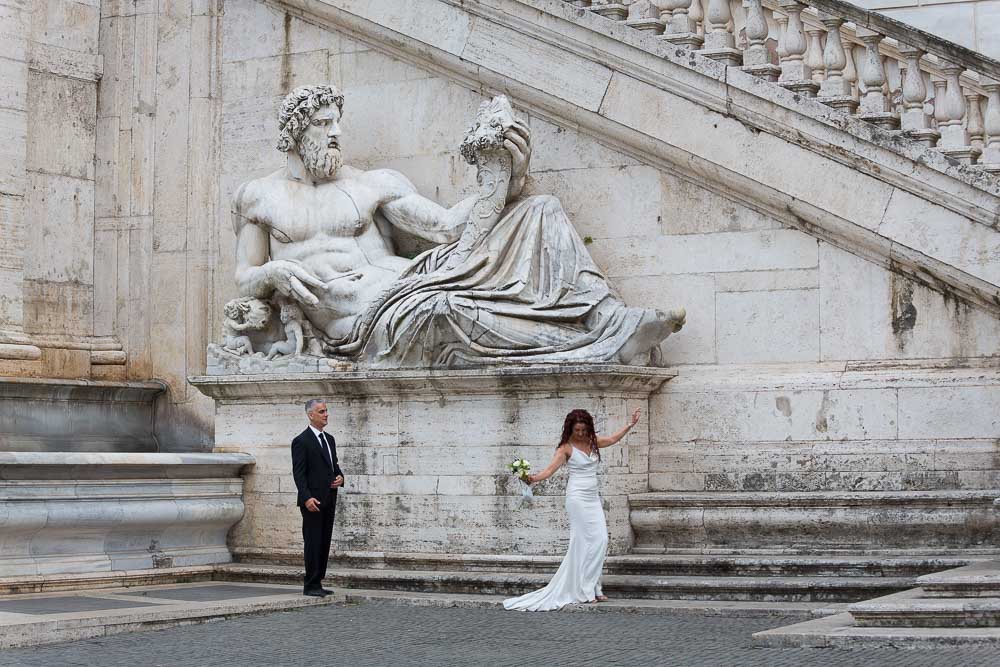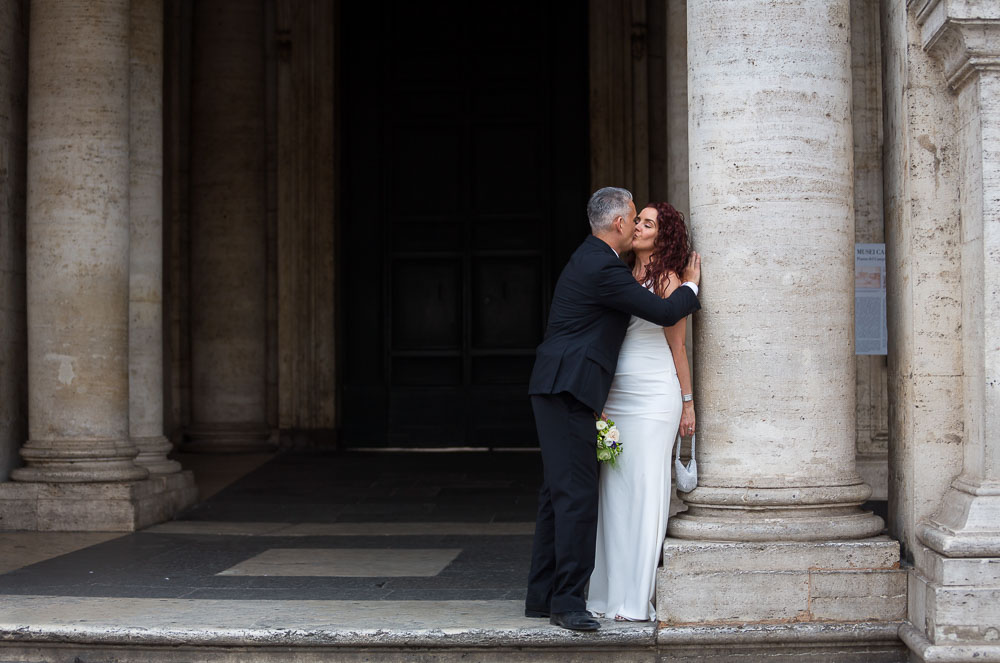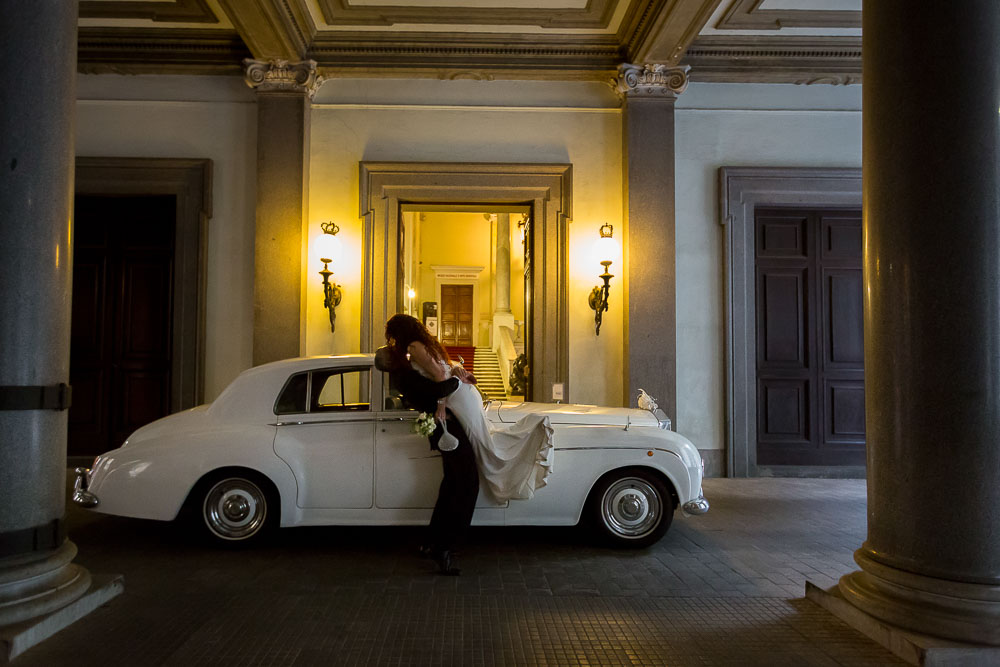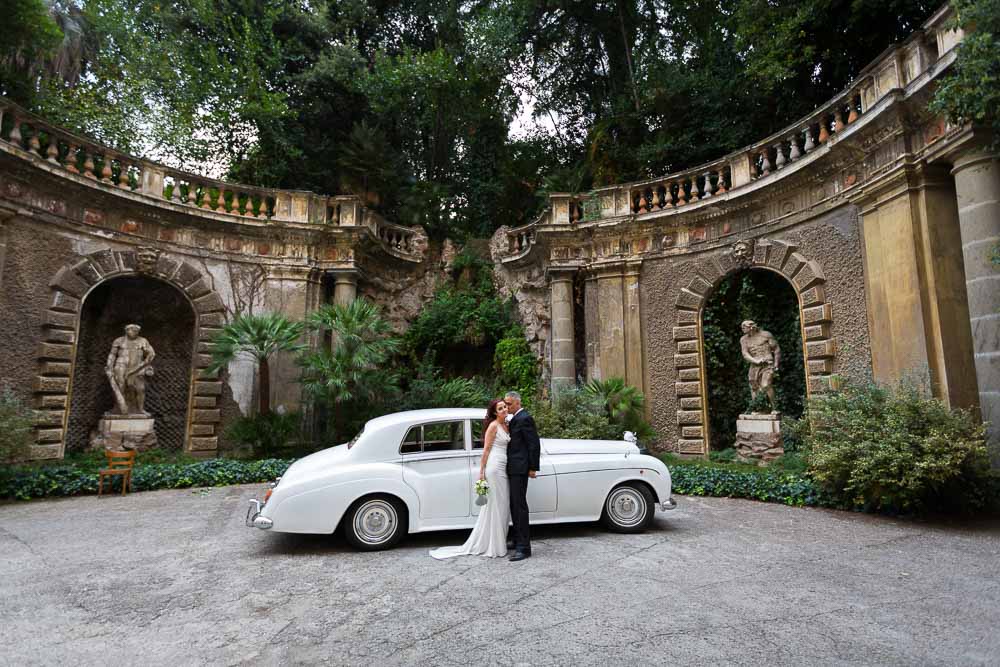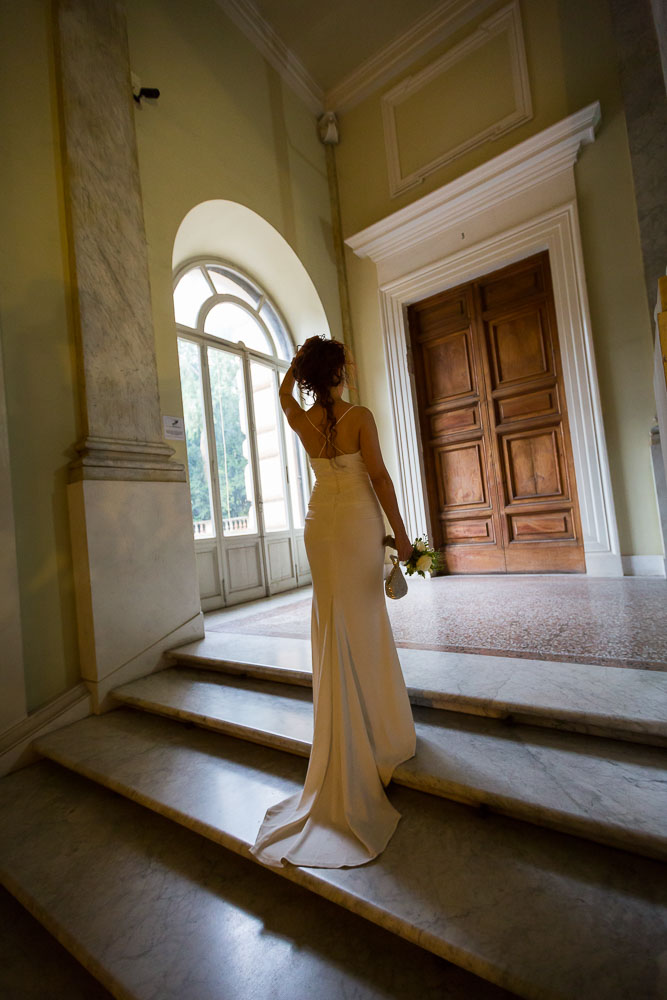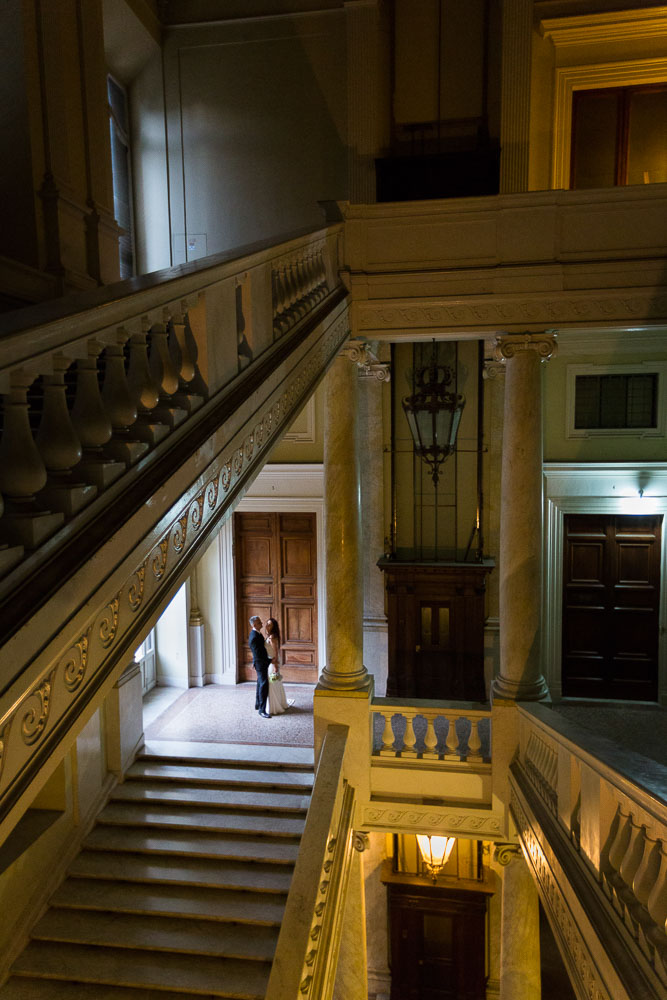 Summary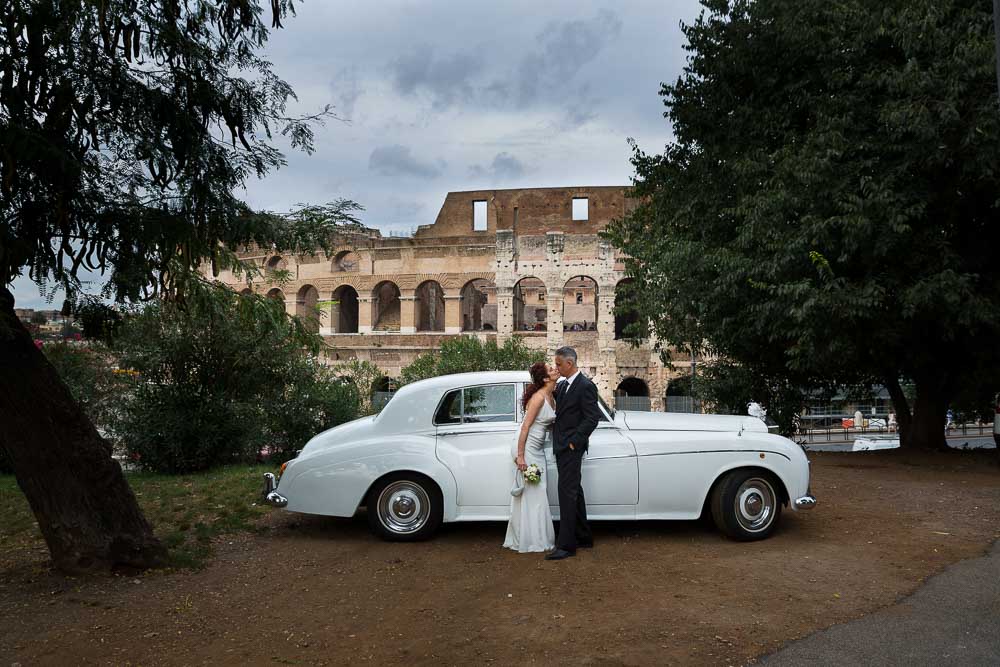 Article Name
Planning a wedding in Rome
Description
A small and intimate wedding photographed by our professional photographers. Using a beautiful vintage car to reach the symbolic marriage location and for pictures afterwards
Author