Walking photography
Venice must be just about the most spectacular place for a photo tour. With its intriguing alleyways and canals navigated by boats and gondolas. So this was an enchanting family photography session which started at Hotel PalazzinaG near Palazzo Grasso.
Our objective was to reach Saint Mark's square and photograph the best scenes we found walking along the way. Venice is so full of incredible views that we had no problem finding interesting backdrops and situations.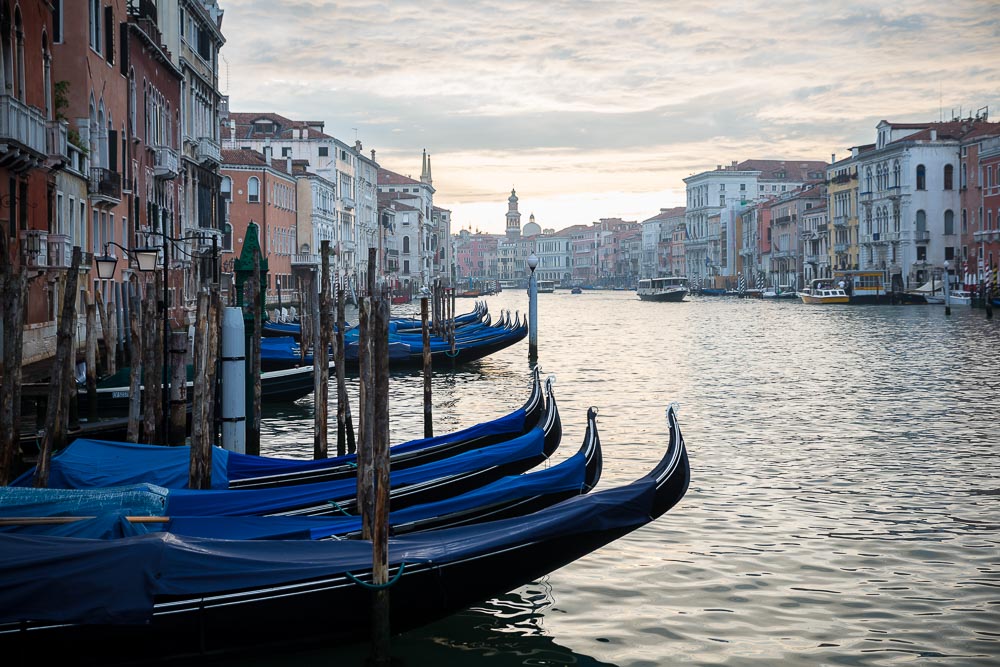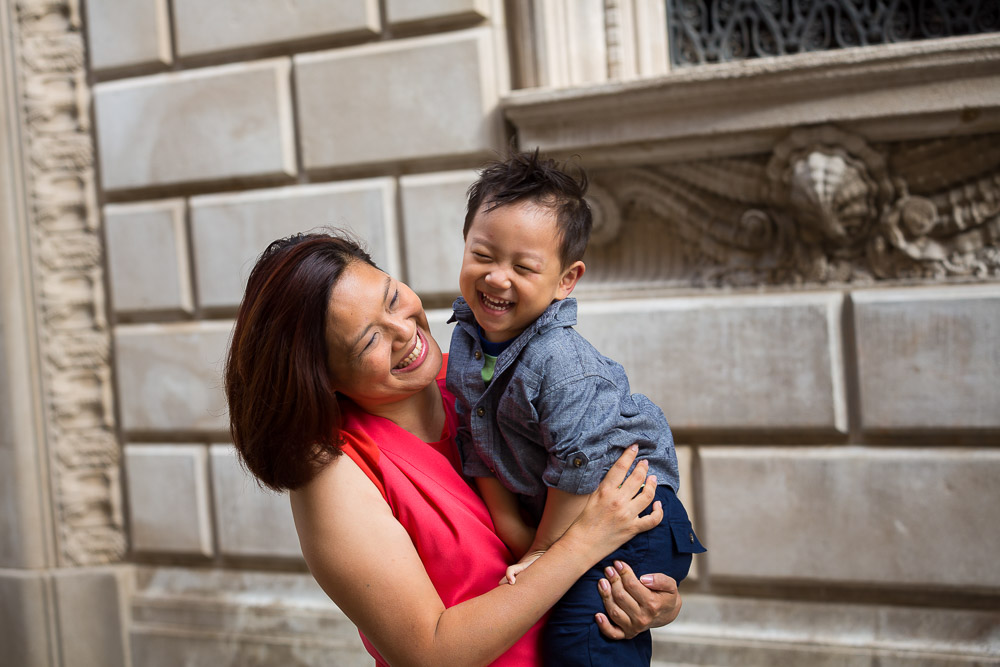 Piazza Campo Santo Stefano
The first main square we reached was Campo Santo Stefano where we posed some family photographs in around a water well and running around in the square. Every canal and characteristic bridge was a temptation for a photograph! When we reached Church Santa Maria del Giglio we sat down for a quick picture.
We were also able to take an ambitious photo by the Gondola service jetty trying to minimize the crowd impact in the picture frame.
Saint Mark's square and Basilica
Once we reached this astounding palace and plaza, a wide array of picture options opened up for us. So we took some time here investing in some really cool family photography. Walking underneath the portico exploiting the beautiful light that shines through from the sides. Then playing with the pigeons! We did this many times!
There were musicians playing nice classical music from one of the bars that faces the square that accompanied our photo shoot.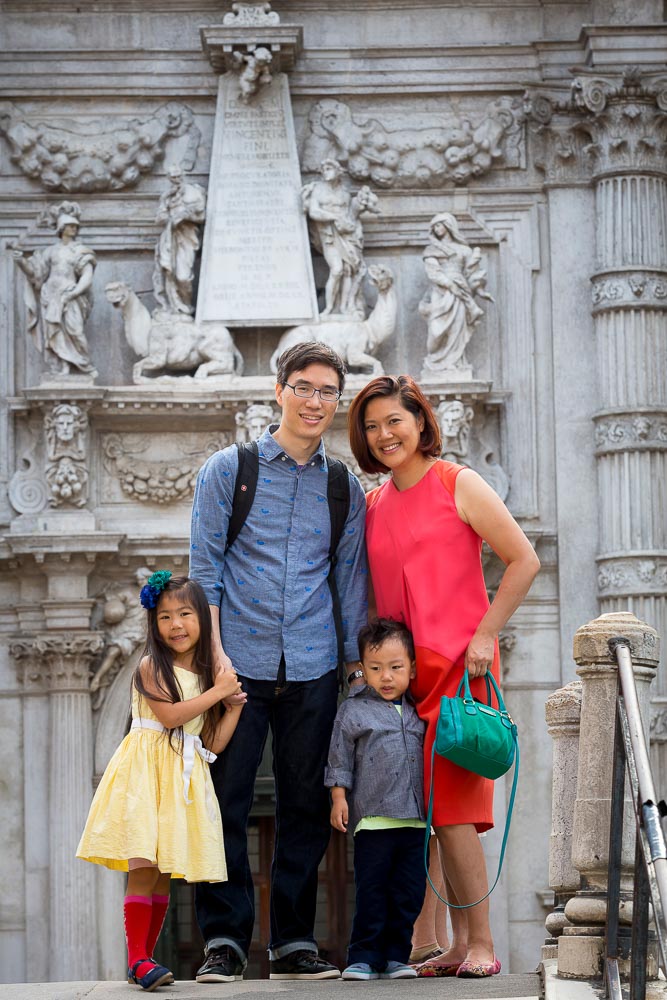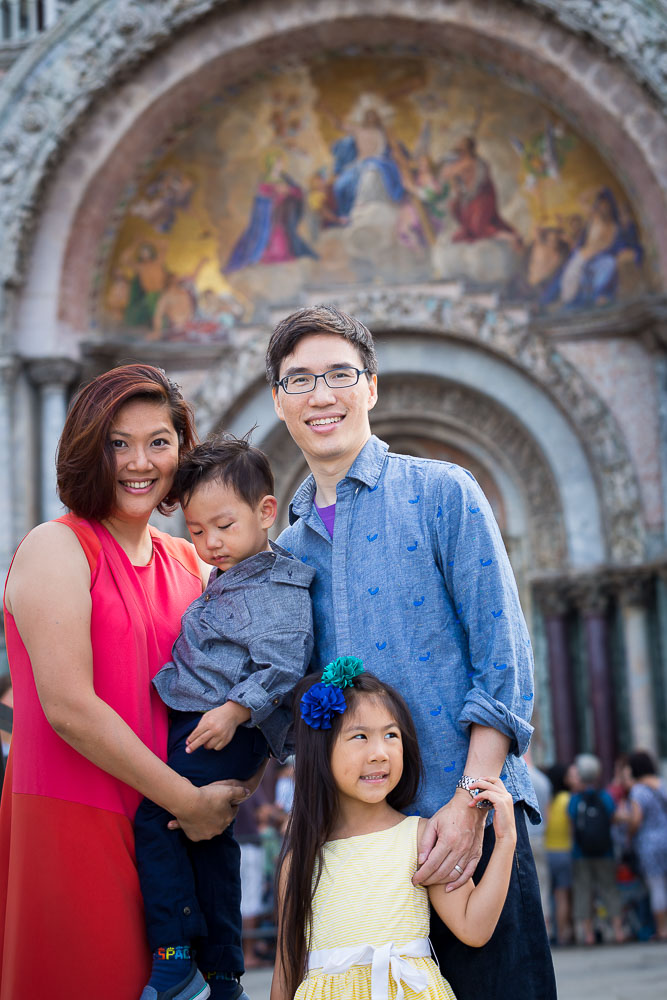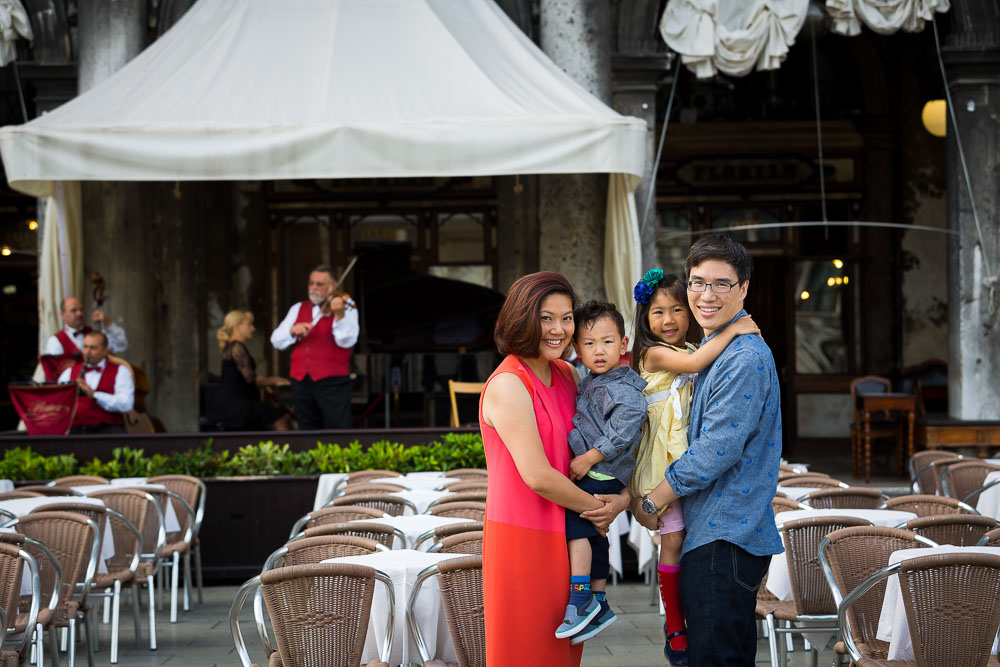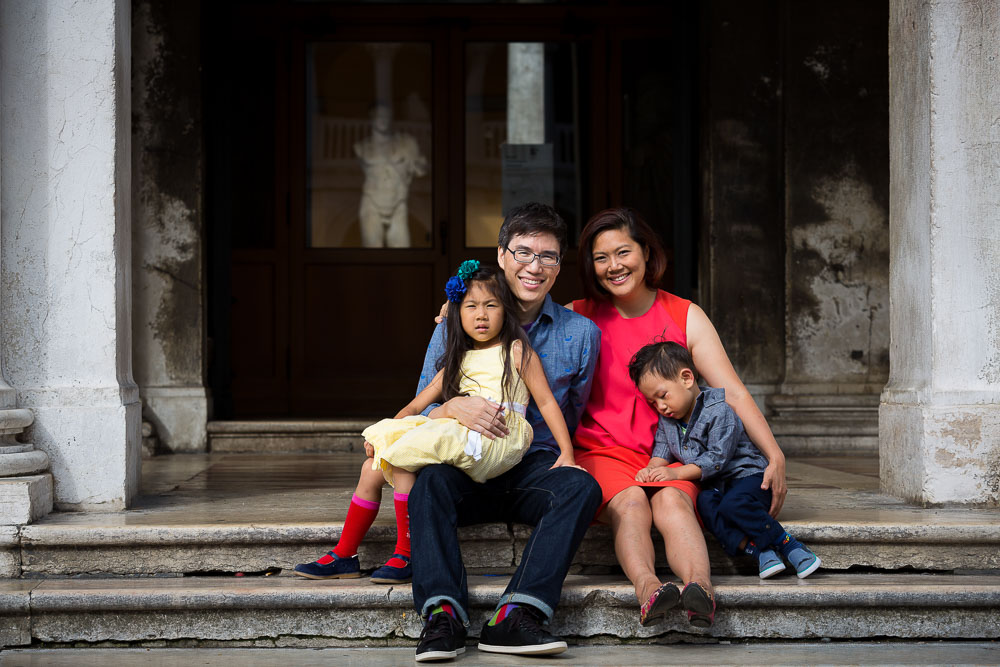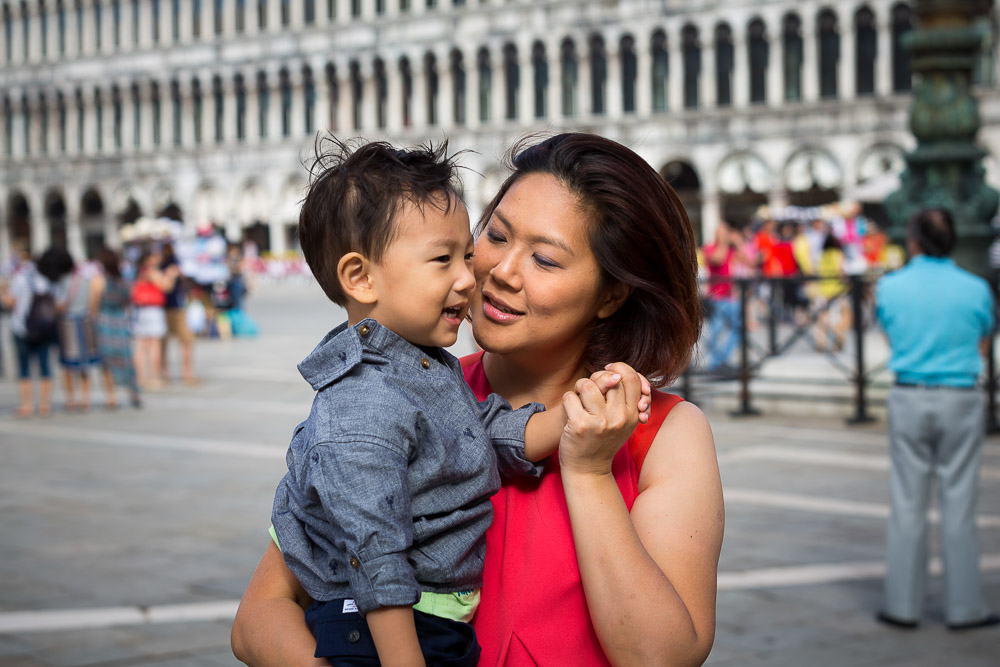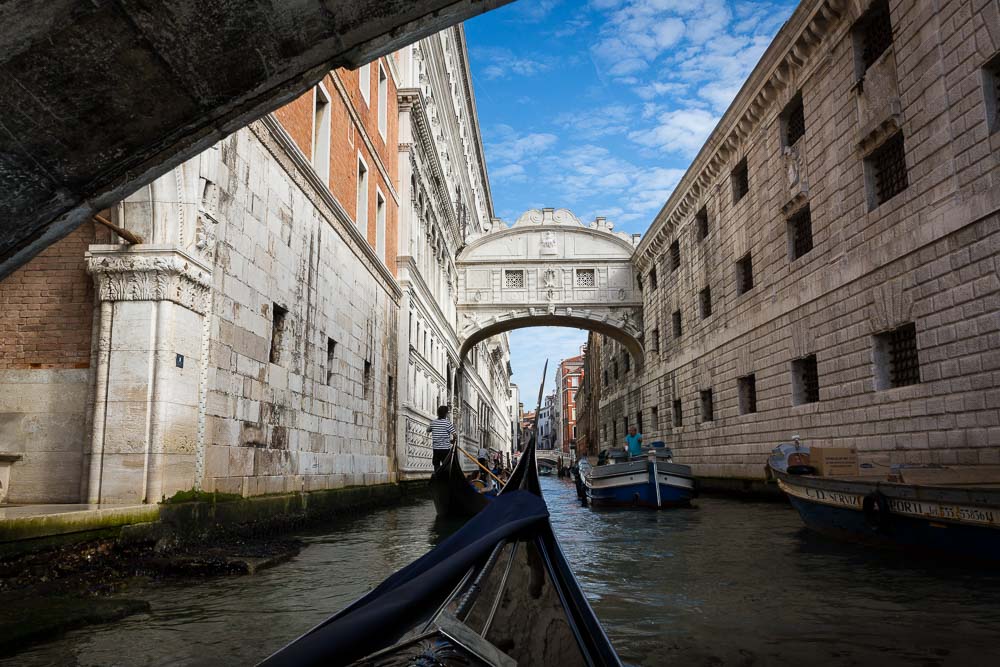 The gondola ride underneath Ponte dei Sospiri
Then it dawned on us. Let's take a gondola ride through the canals. A truly unique photo tour experience. I just needed to set up the right photographic equipment and we were ready to begin. The experience was once in a lifetime and the views we saw and photographed were breathtaking.
A side view of the Rialto bridge
Once we made our way back to Piazza San Marco we were exhausted. We had a little more time available so we made our way to the Rialto bridge for a last photo shoot. And that's were the photo shoot concluded.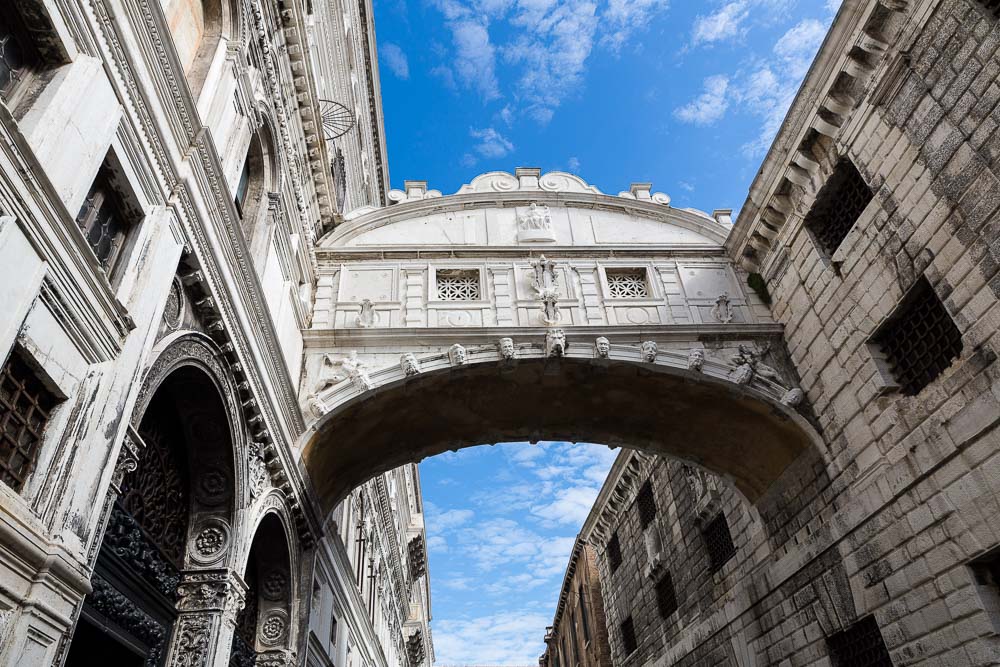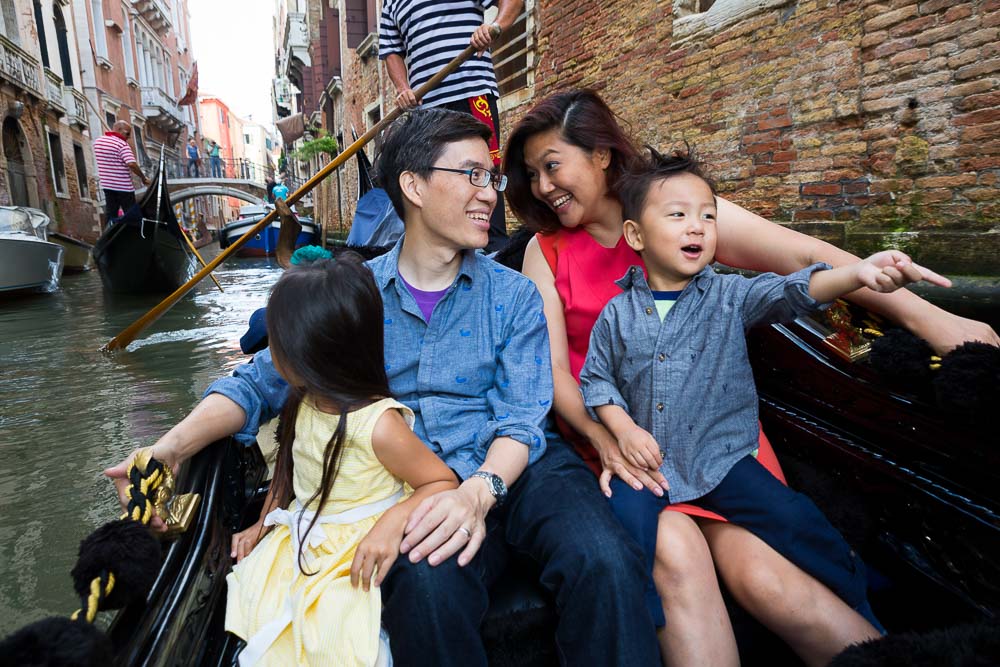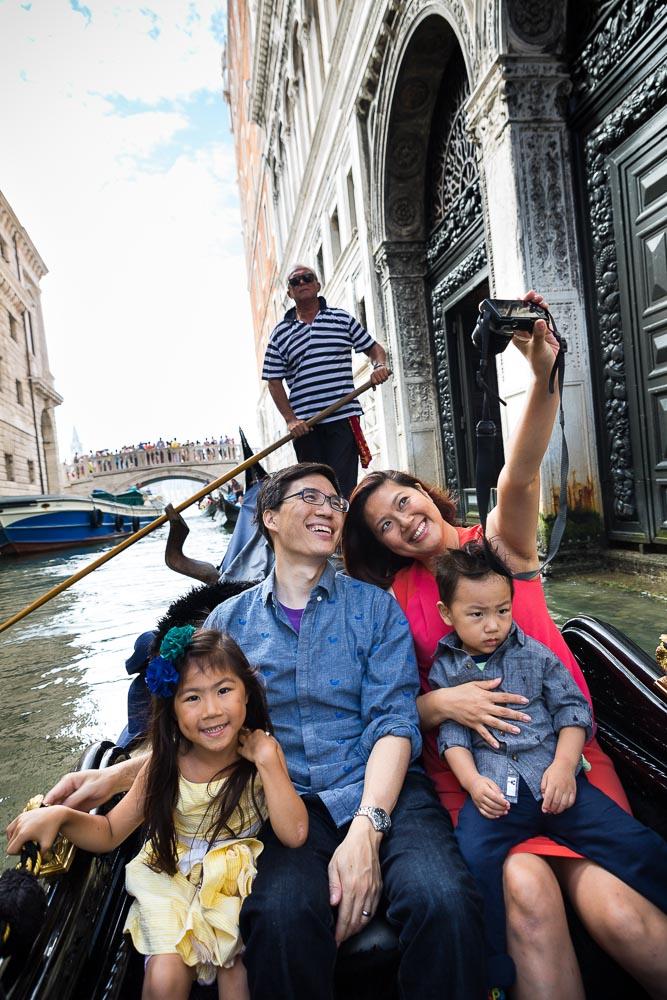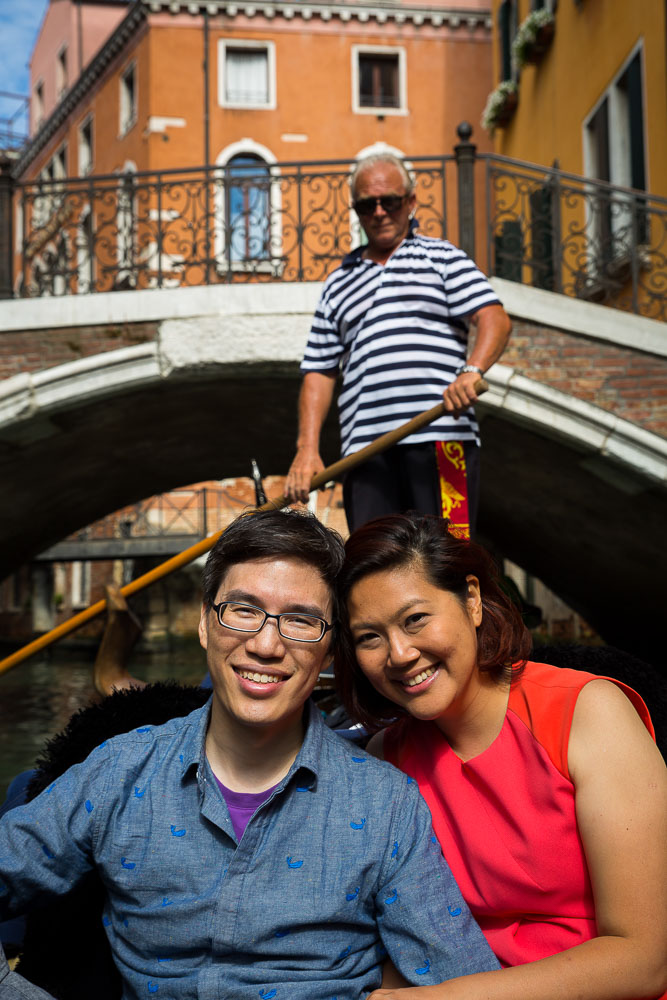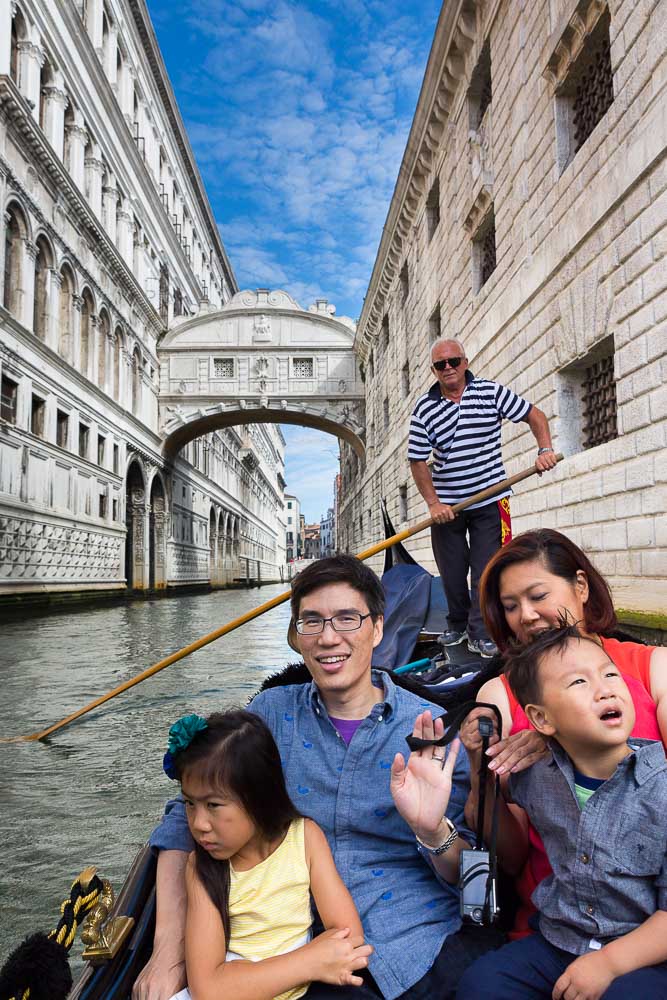 We really love all the photos that you took and enjoyed our photo taking experience. You are really patient and gentle with our family which made us very comfortable and in addition to taking photos provided us with lots of great information about Rome and Venice. The minivan driver Fabrizio is so nice and patient also provides lots of great info regarding Rome. The photos are excellent and had gotten so many great responses from our friends. They also contains so many different style feeling and background locations. So genuine capture of our family with different varieties.

Evonne, Peter, Maddie and Kingsley
This was Part II of a family photo session taking place in Venice Italy.
Check out the first Part I which took place in Rome.
Time of the year: July
Time of day: 9:00 am to 11:00 am
Duration: 3 hrs walking
Itinerary:
> Palazzo Grassi
> Campo Santo Stefano
> Chiesa di Santa Maria del Giglio
> Saint Mark's square and Basilica
> Photo touring on a Gondola ride
> Ponte dei Sospiri [Bridge of Sighs]
> The Rialto bridge
Summary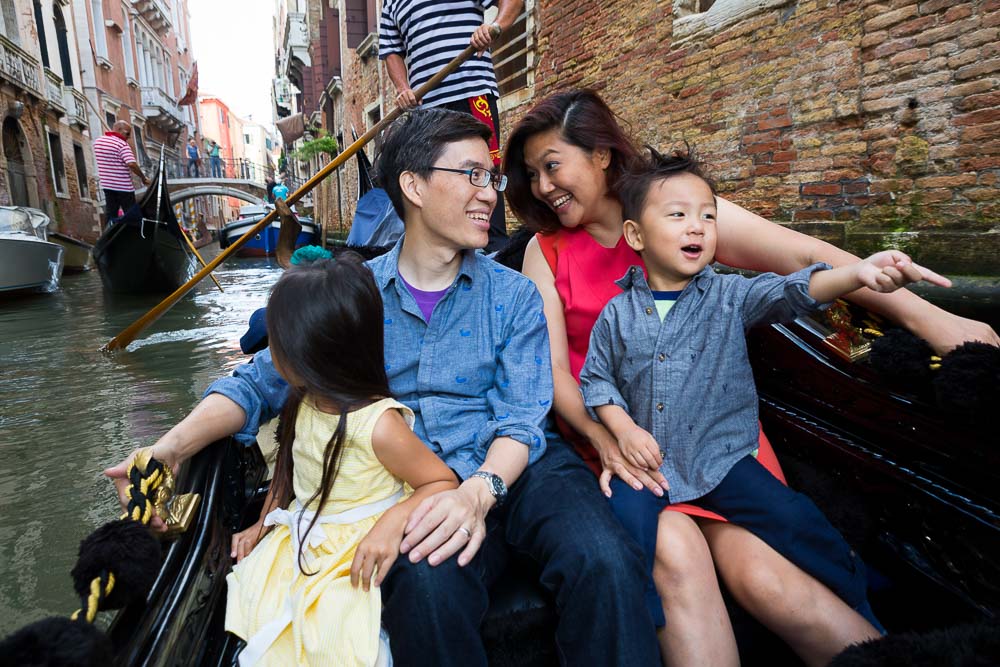 Article Name
Photography tour in Venice
Description
A unique photo tour. Walking photography around the best locations in Venice Italy. Bring home stunning pictures of this unique visit including a Gongola ride!
Author