Vacation photos in Rome Italy
Starting with a short walk over to Castel Sant'Angelo bridge in Rome Italy. To begin the walking photo tour with some nice portrait photos in this really unique location. It was early enough not too have too many bystanders on the bridge which was good in order to get a nice clear image. Then we moved on towards Campo dei Fiori for the typical morning fruit and vegetable market. With the intention of finding a small alleyway square called Arco degli Acetari. Referred to as one of the most typical roman looking corner in the city.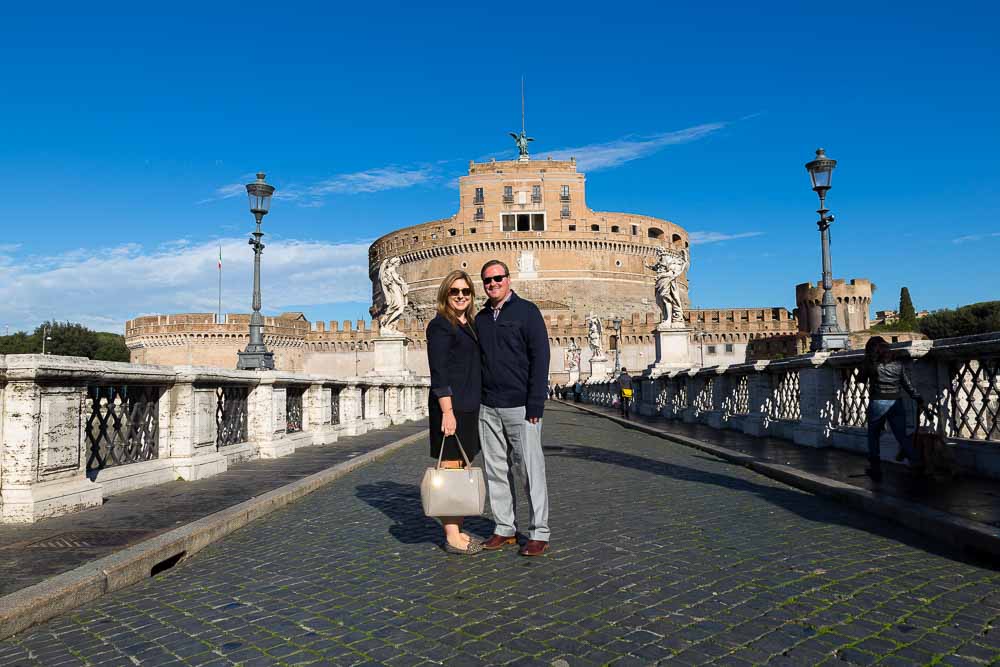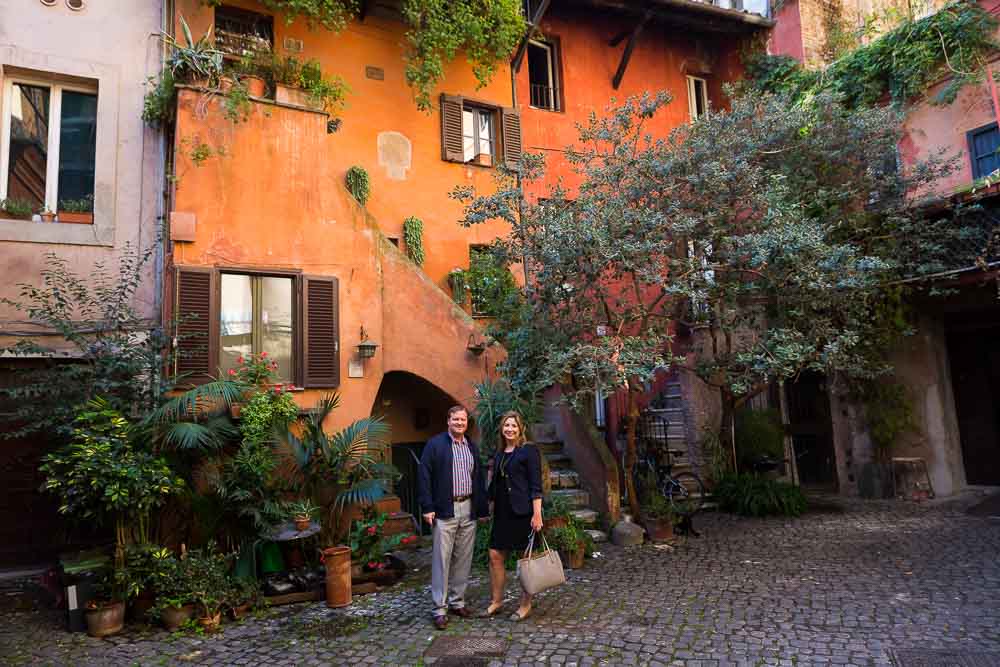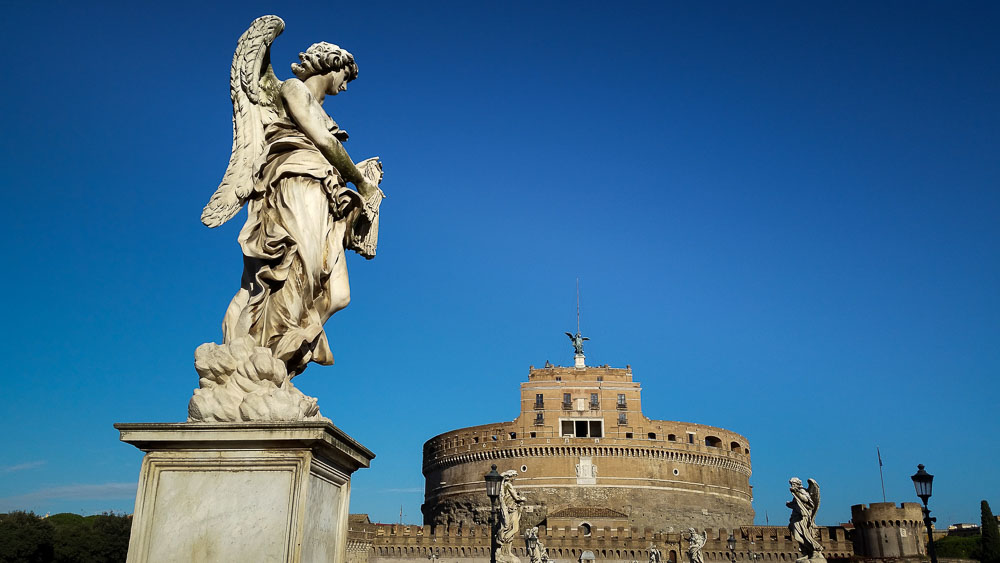 Fruit and vegetable market
After shooting in Via degli Acetari we stepped in the fruit and vegetable market found in Piazza Campo dei Fiori. After browsing for fruit we tried some nice hats on! Taking different pictures with the different looks. A fun moment during the photo tour! Then we sniffed different seasonings. Pre made mixes used in cooking. And tasted some different flavored limoncellos! We had to keep the tasting to a minimum as this was still early morning!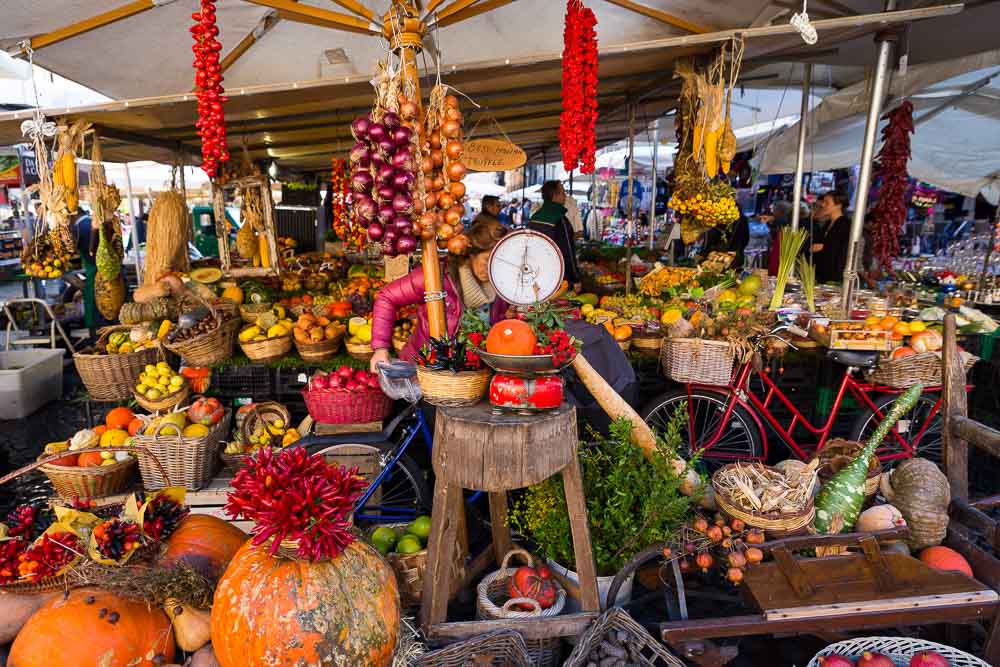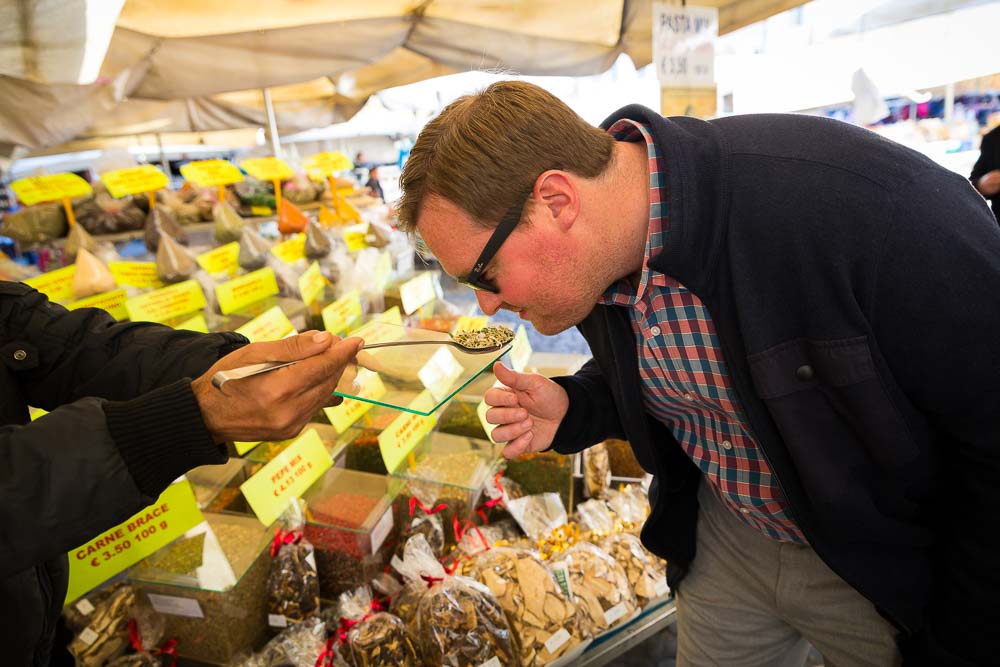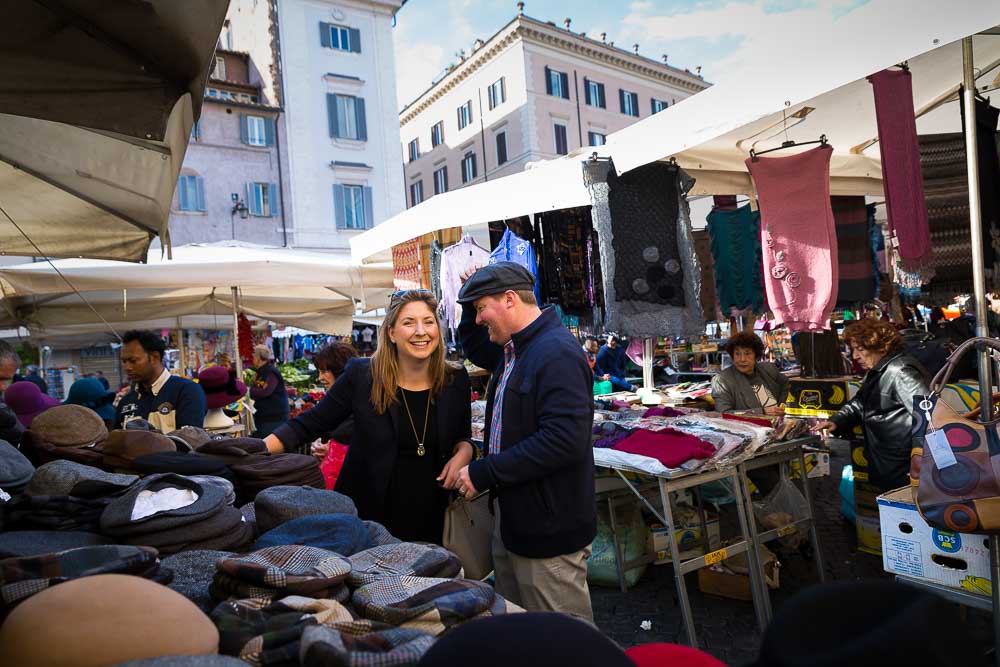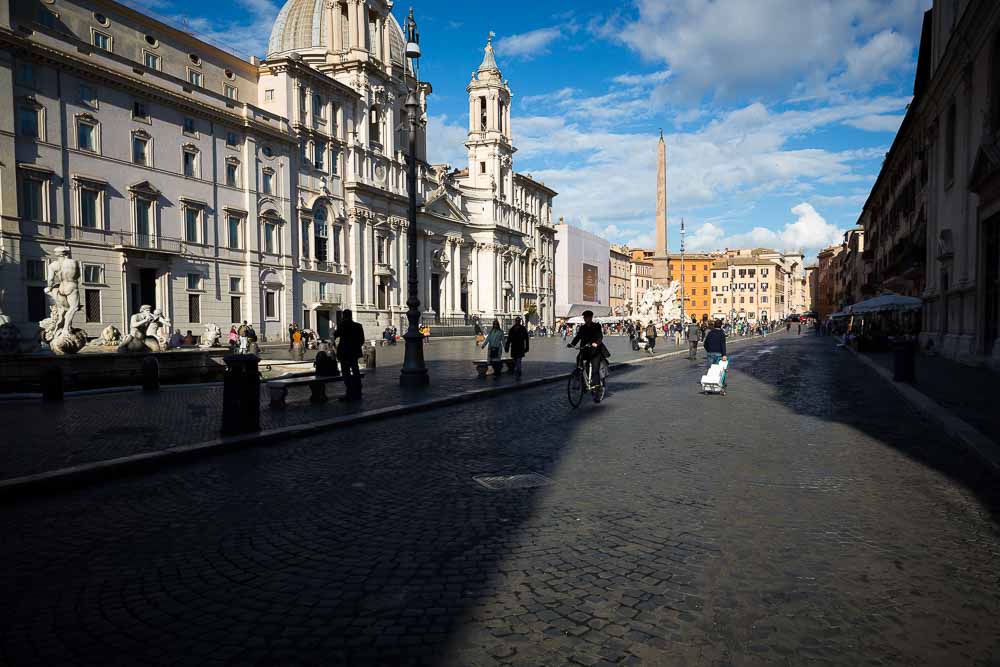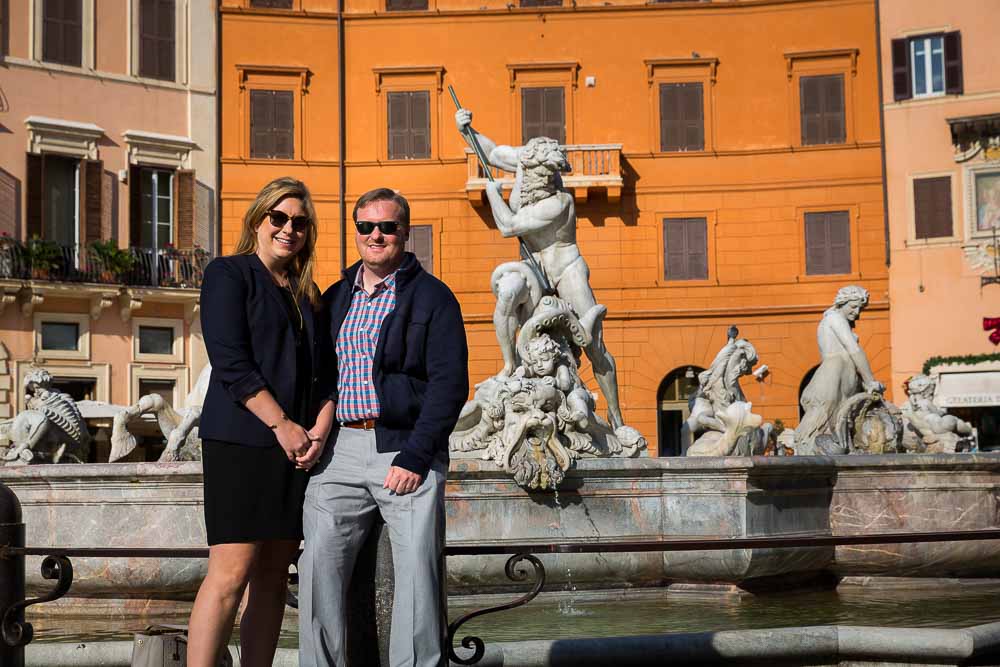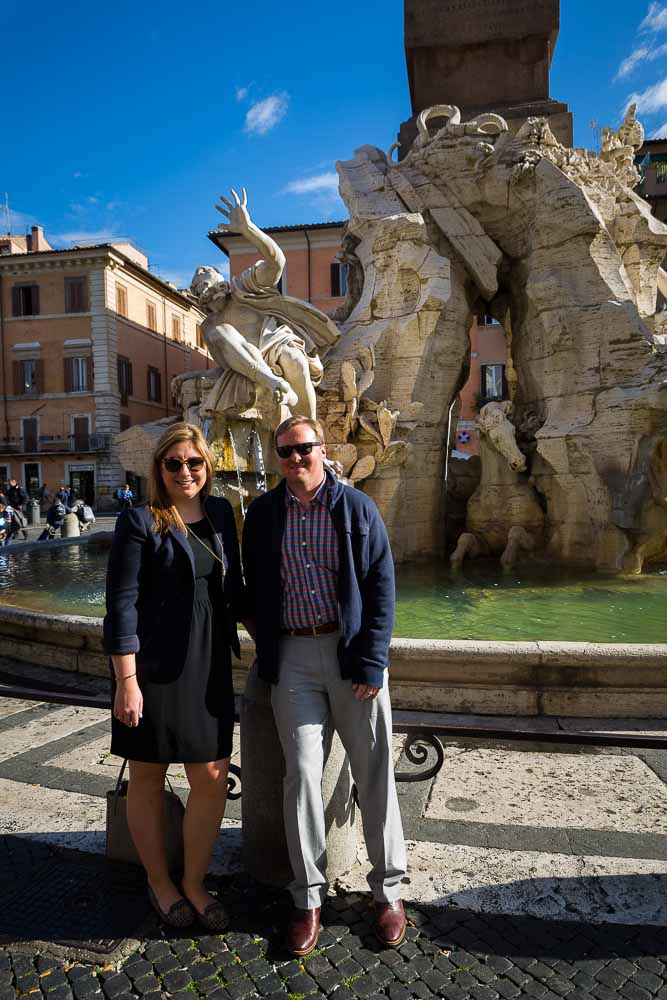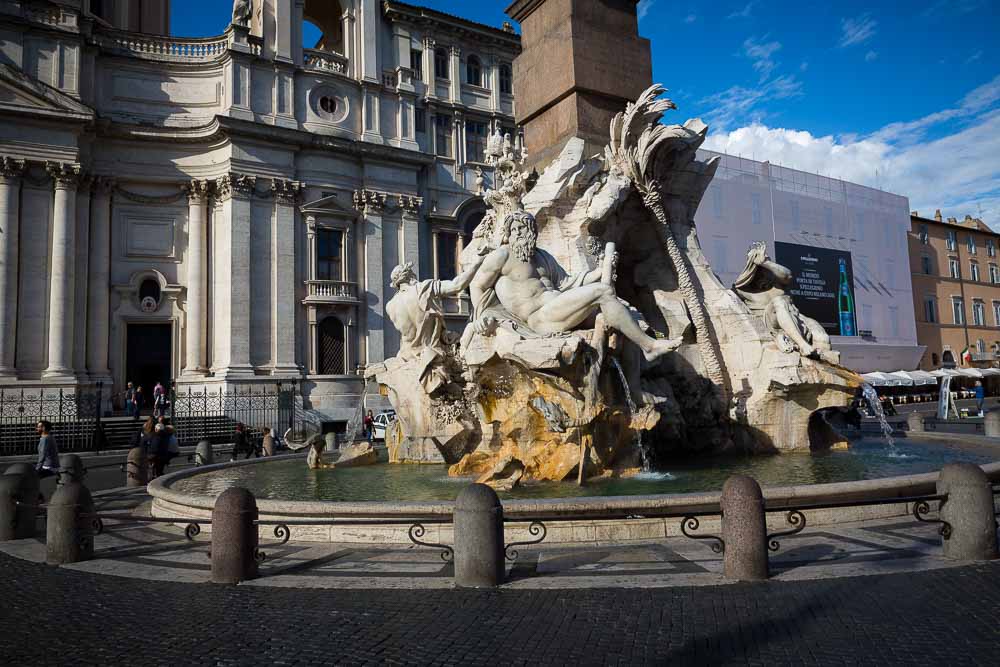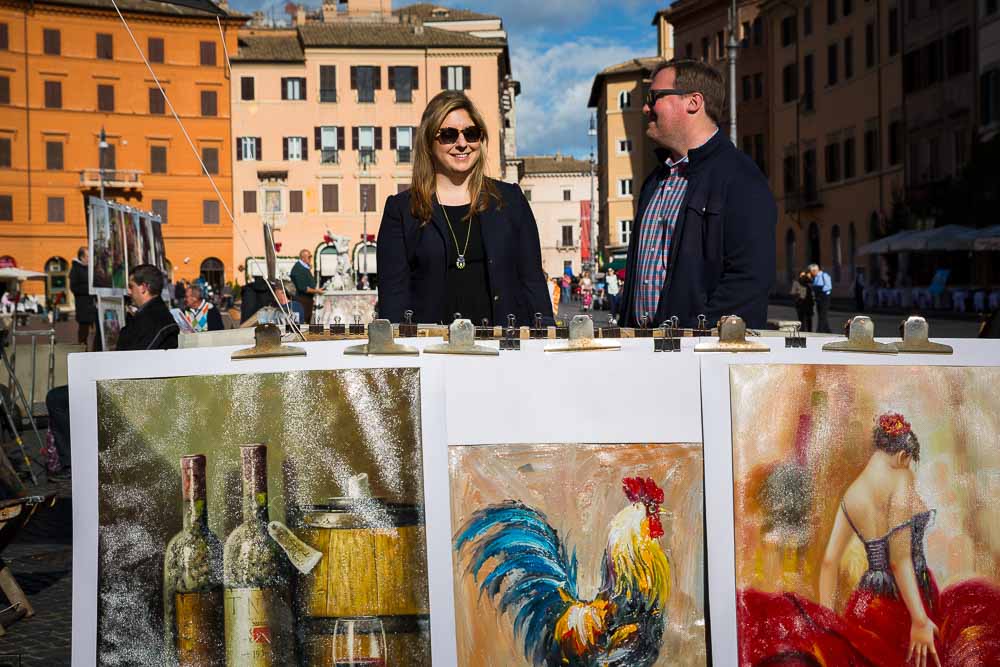 Coffee tasting near S. Ivo alla Sapienza
Our photo walk continued through Church San Ivo alla Sapienza where we took some more casual vacation pics actually using a mobile phone for practical reasons. Such beautiful architecture here. On the other side of the courtyard we tasted one of Rome's most famous coffee at the Sant'Eustachio bar. Taking some more candid pictures while drinking coffee.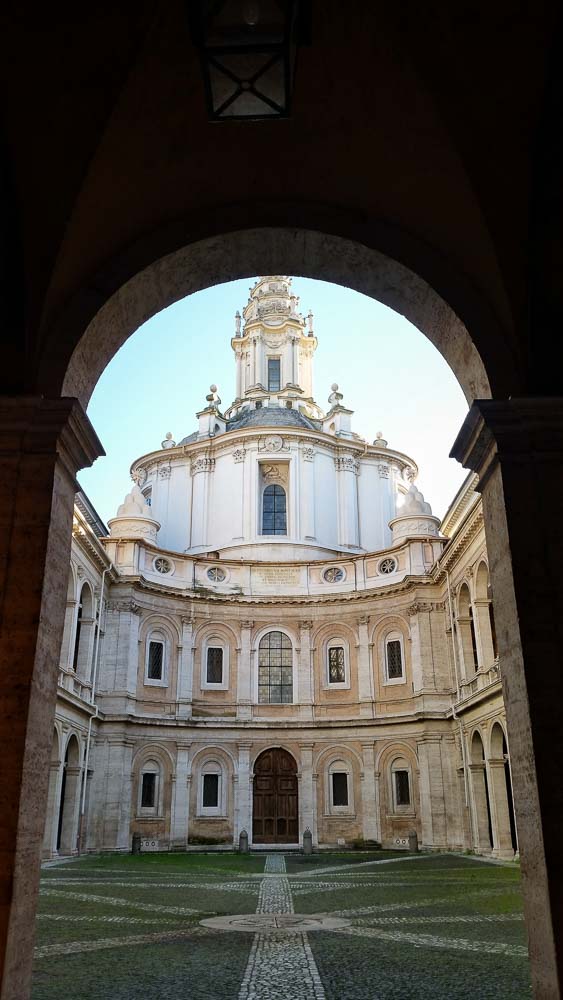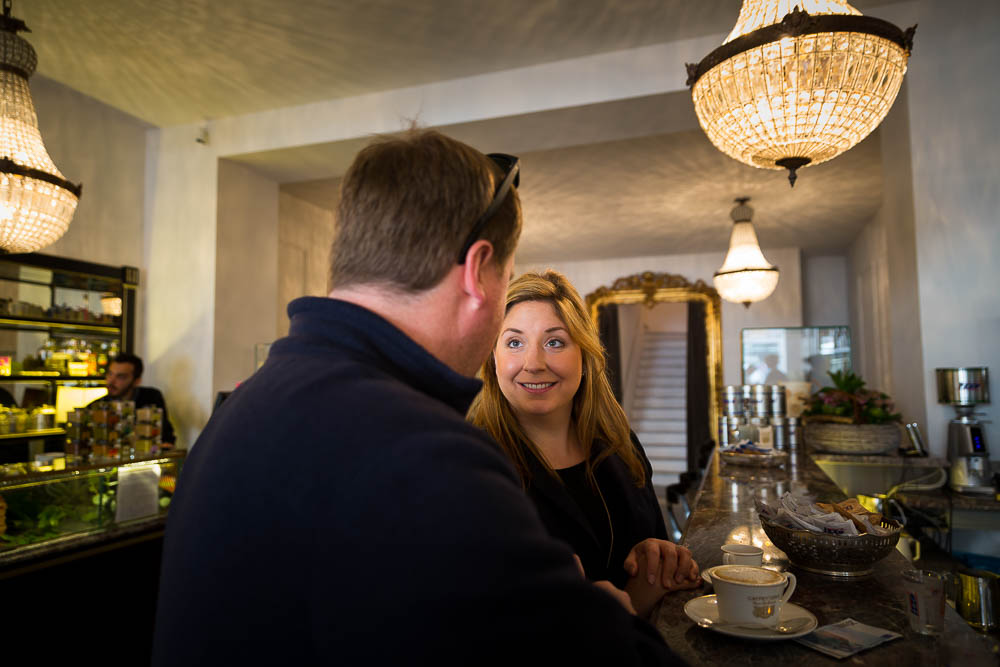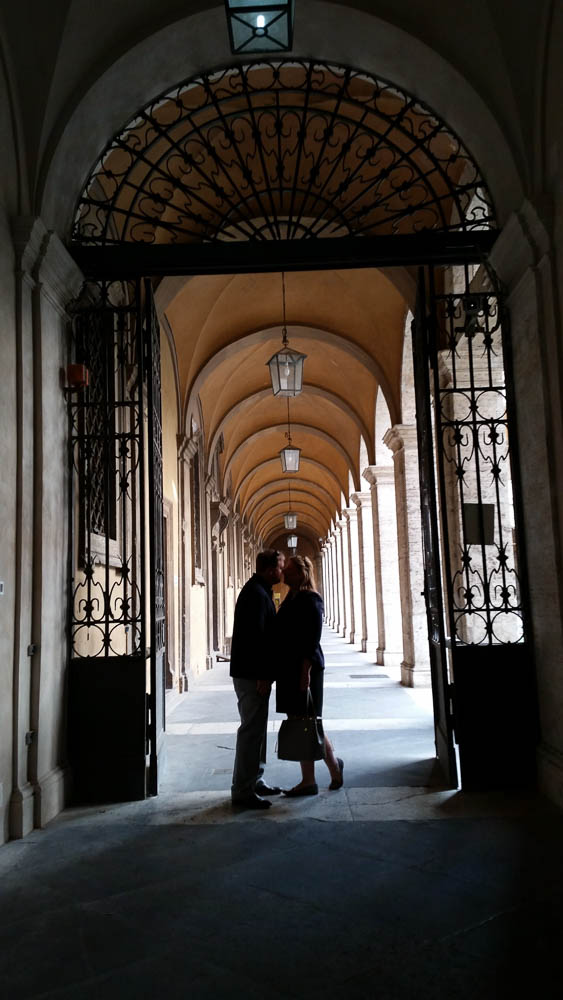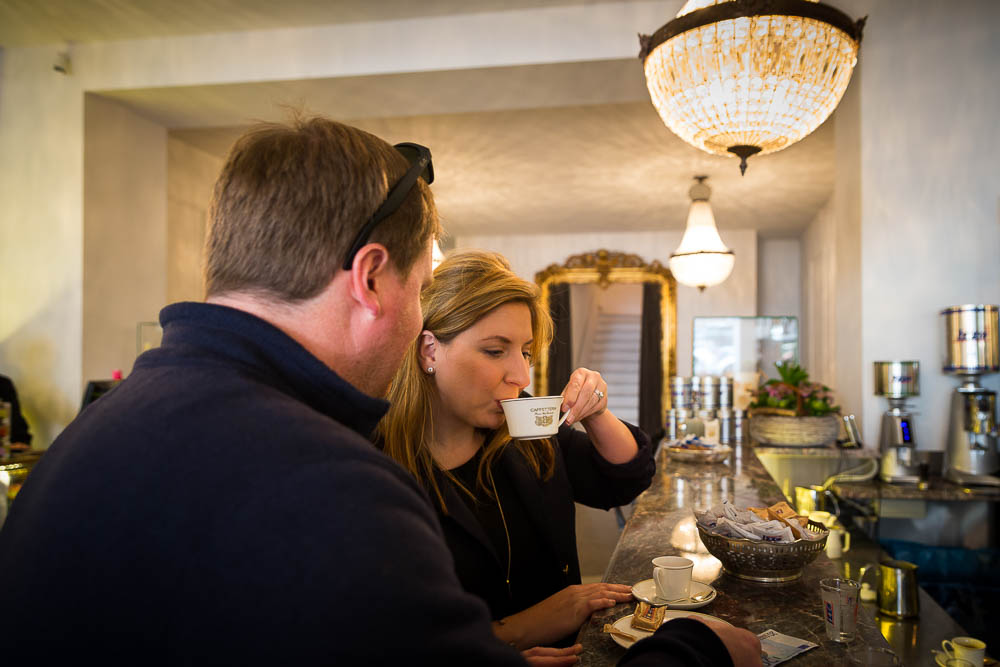 Pictures at Roman Pantheon
We reached the roman Pantheon soon after and continued our photography session underneath the gigantic columns found in front of the majestic entrance. At the doorstep we also captured some nice pictures underneath the characteristic hole shining light from above in the interior ceiling of the monument. The we made our way on the side of the colossal landmark taking pictured of the whole structure. Snapping some final images also by the water fountain in the center of the piazza. We completed the photo tour by the Montecitorio square which was just around the corner.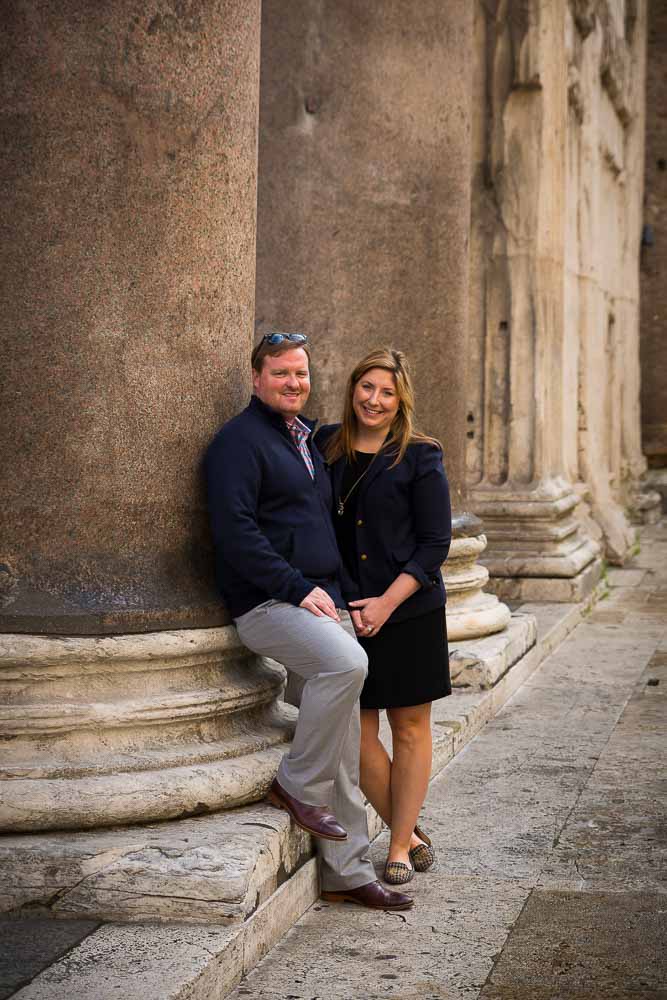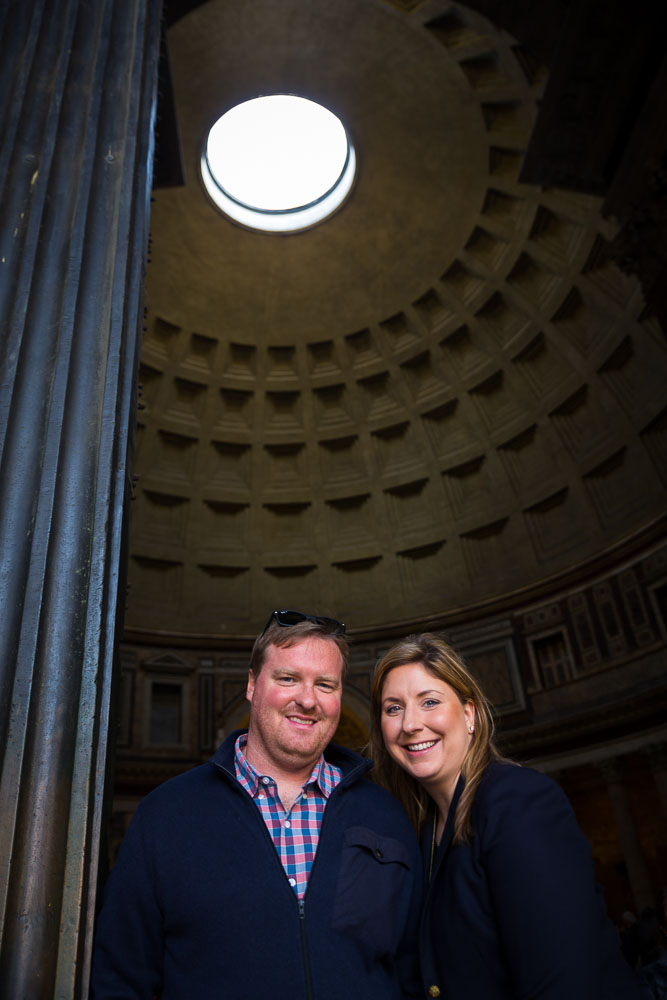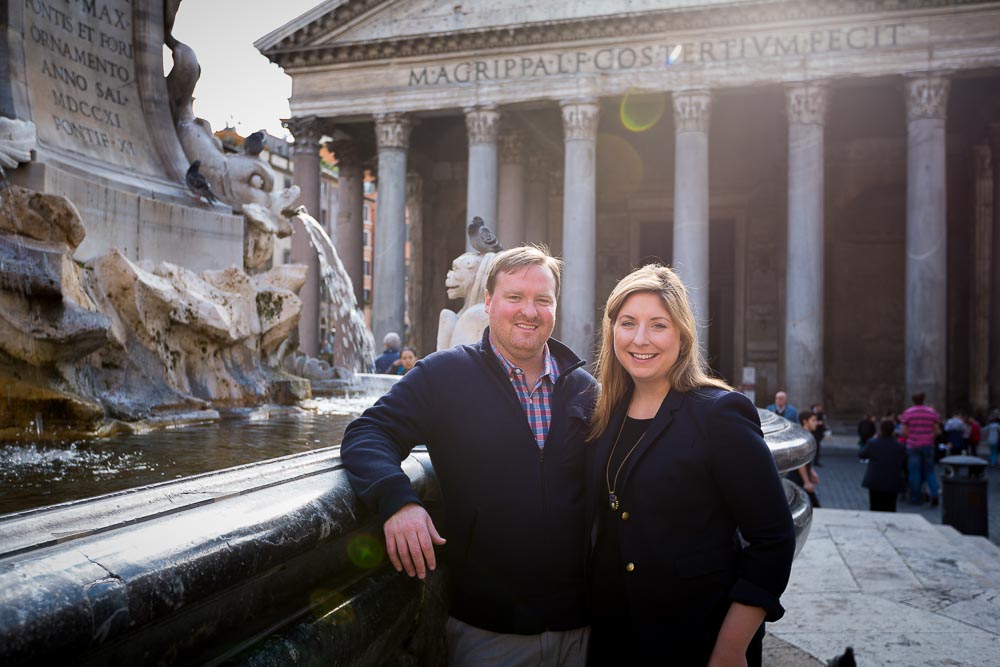 Time of the year: November
Time of day: 10:00 am to 12:00 pm
Duration: 2 hrs on foot
Itinerary:
> Castel Sant'Angelo
> Arco degli Acetari
> Campo dei Fiori. Morning fruit and vegetable market
> S. Ivo alla Sapienza courtyard
> Coffee at Sant'Eustachio
> The Roman Pantheon
> Piazza Montecitorio

Click here for some more photo tours taken from the Blog:
Vacation photo tour by car of the city of Rome
Engagement phototour visiting the city by car and taking some great photos
Holiday photo-tour using a car to visit the city and snap some fun images
Summary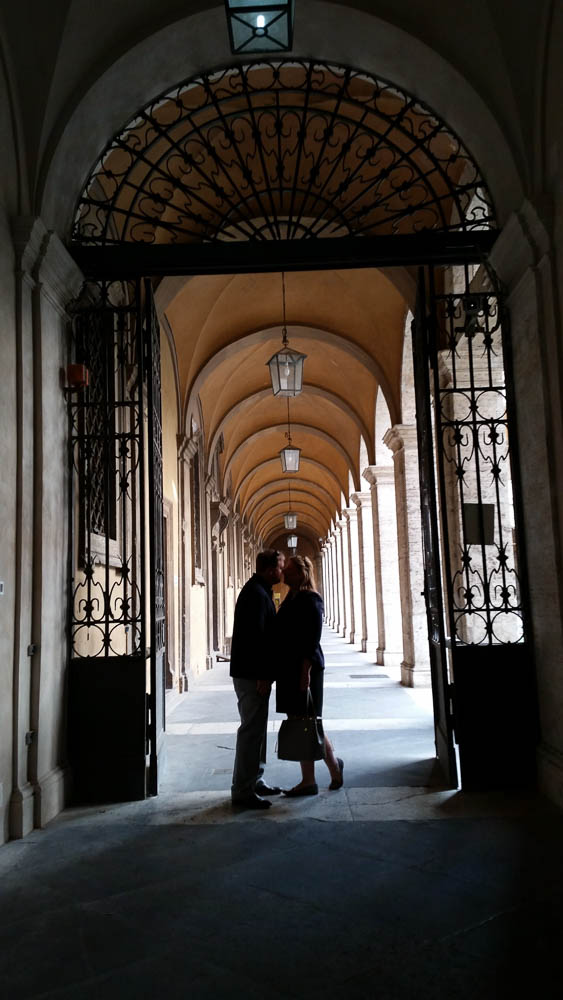 Article Name
Description
A truly unique Rome Honeymoon Walking Photo Tour around the city. Visiting the best places of interest while taking splendid portraits of your visit
Author