Visiting the city of Rome
The photo tour started with a car pick up from the St. Regis Hotel in Rome. It was a beautiful day to take pictures with a nice late afternoon sun. We stopped first at the nearby Piazza Barberini. Taking some interesting photos of the sun shining through the water fountain drops.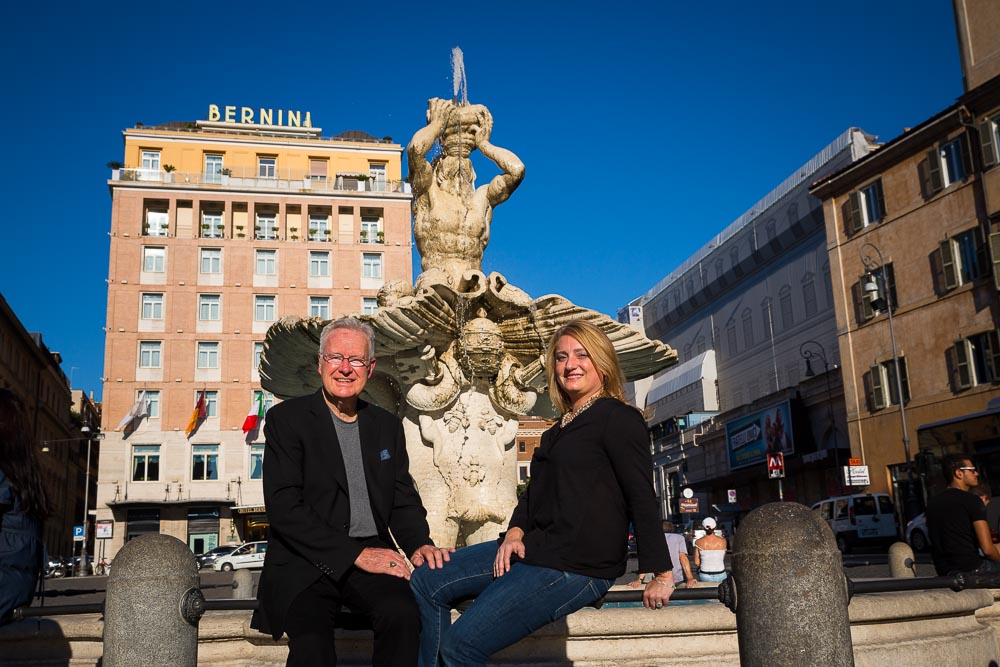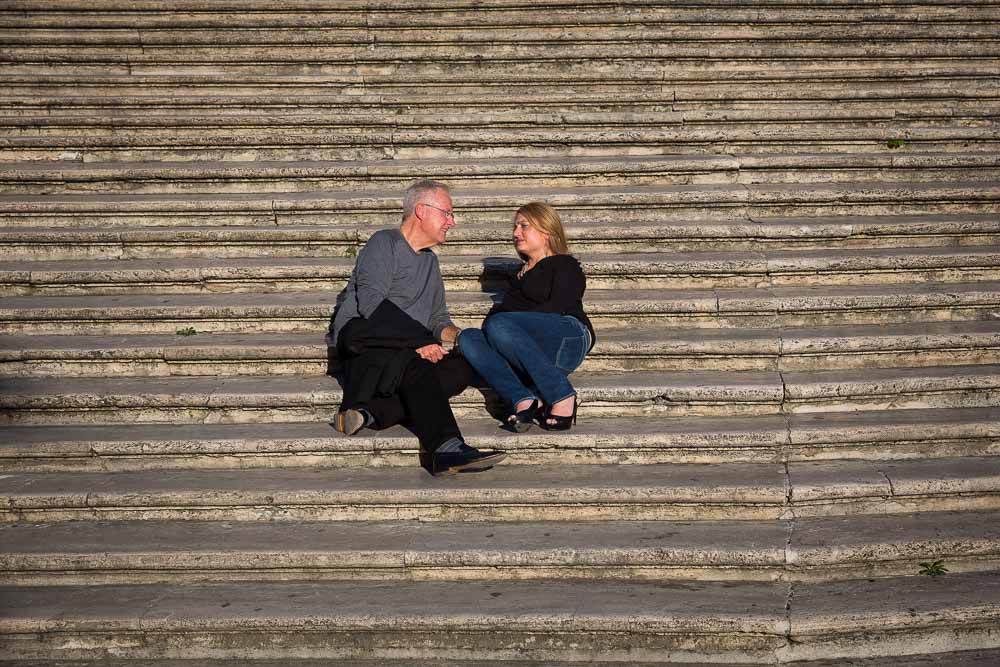 The Spanish steps
Soon after we reached Piazza di Spagna and Church Trinita' dei Monti. Where we took some time to shoot unique pictures. On the terrace with the beautiful view over Via Condotti. Also on the different level stairs which are so characteristic. There were street artists performing tango with nice music in the background. So we sat down a little bit to watch and catch the opportunity to take some more interesting photography. We were also drawn to photograph the shadows on the wall as we were walking down to the Barcaccia water fountain.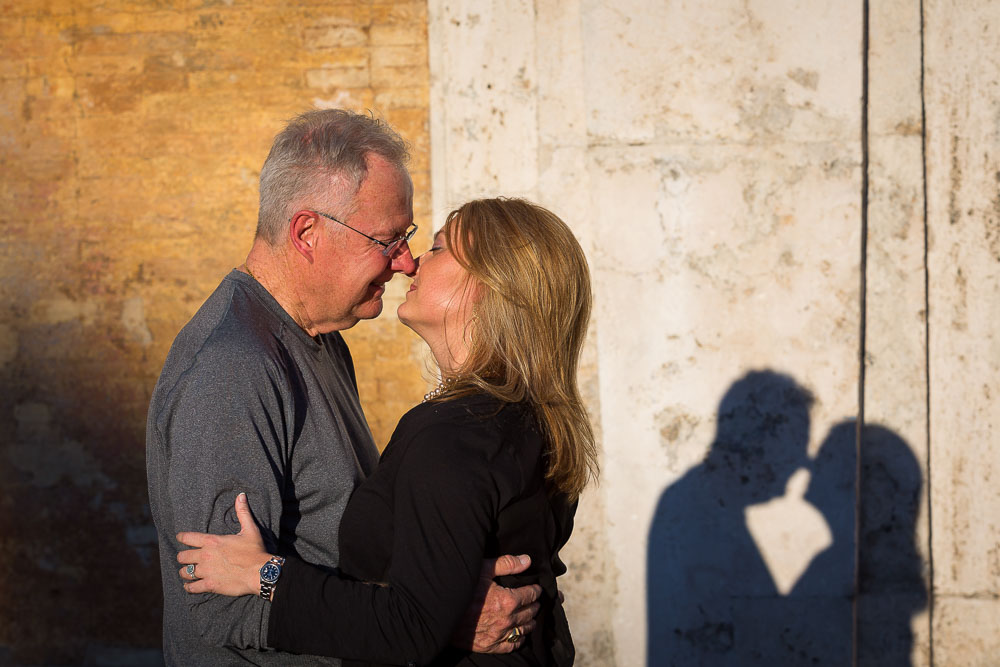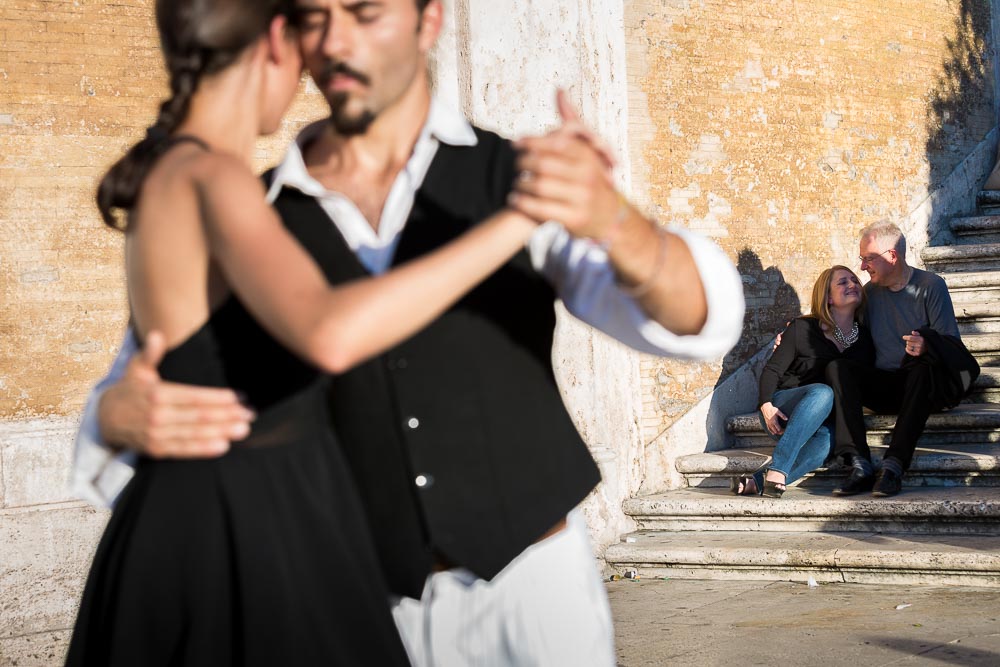 The sweeping view over the rooftops
Our next stop was Parco del Pincio. With a stunning view over the city and the sun slowly setting in the far distance. This created some cool lighting effects. After walking around a little bit we continued onward and as we were driving towards the Colosseum we ran into a really cool store showcase. Which inspired a small photo shoot!
The last stop was at the Roman Colosseum where the session ended  with some posed portraits and some fun yoga poses!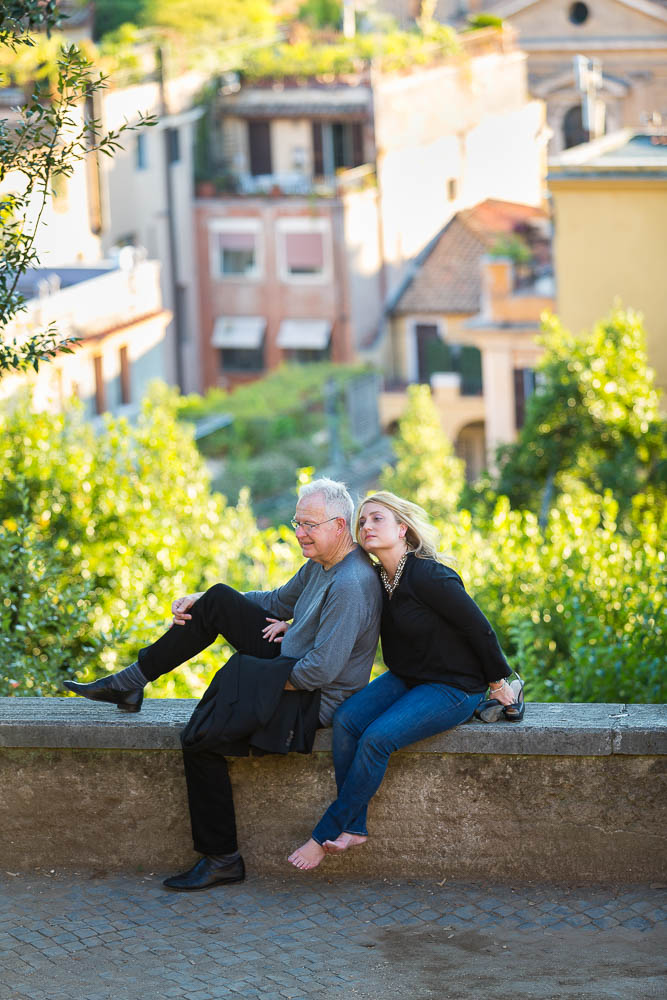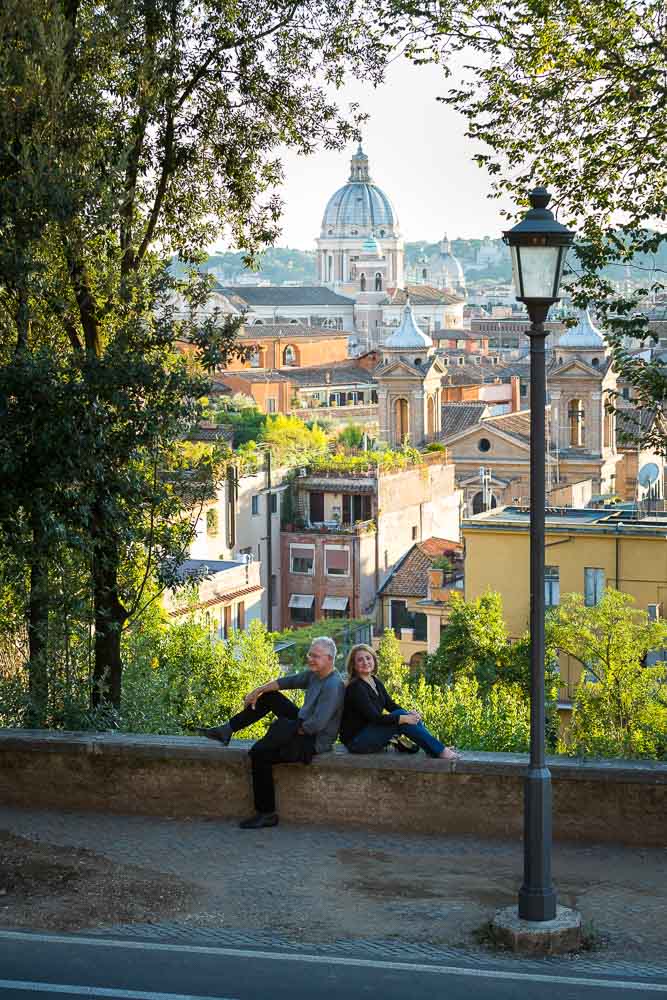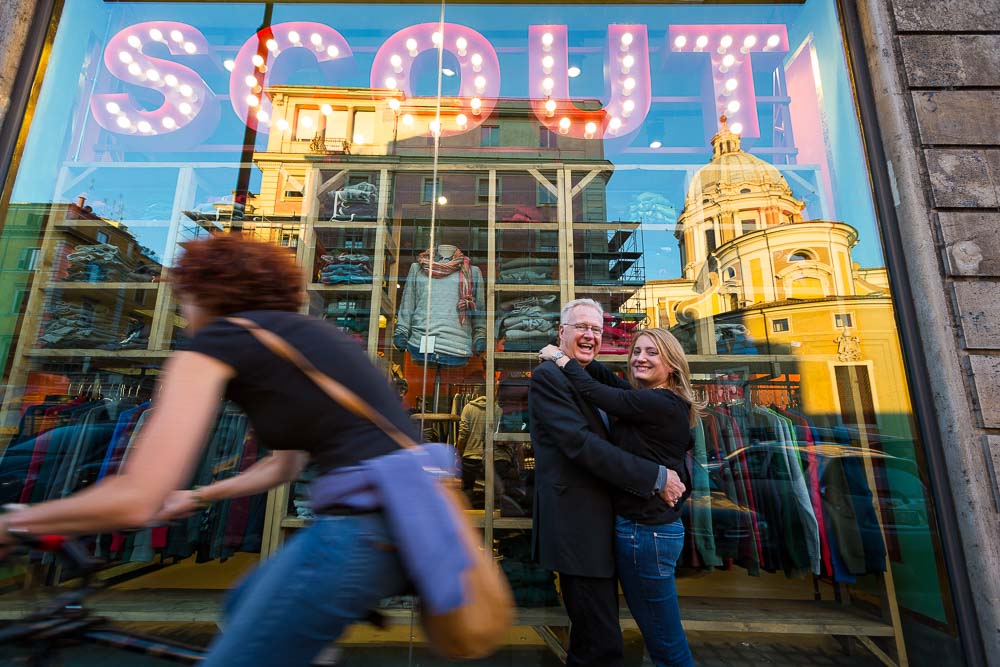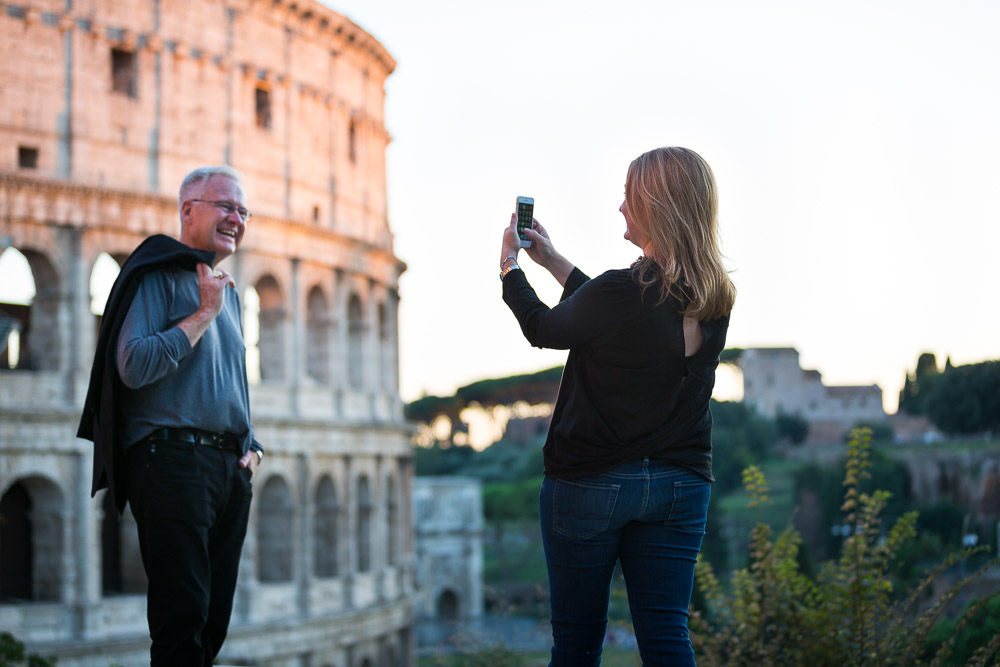 Summary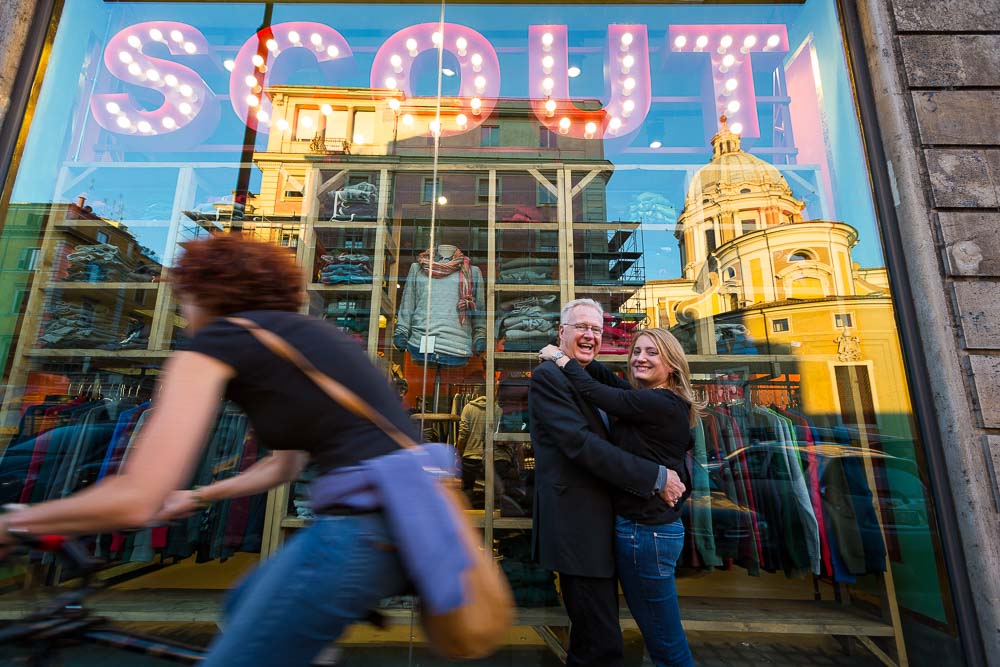 Article Name
Holiday photo shoot in Rome
Description
Stunningly beautiful holiday pictures taken in Rome. While visiting the city guided and photographed by our professional photographers. Using a car service to move from place to place.
Author