In the historical center of Rome
Meeting at the Roman Colosseum metro stop in mid morning and jumping right in with some great photography in around this colossal monument. Looking for the best light as the sun was still rising and having fun just visiting the city.
A quick stop for some nice portrait pictures in front of this ancient green door.  And then in through an off-the-beaten-track tour of Rome. Shooting ancient cobbles stone streets and interesting doorways. When we reached the Severino Arc the light was just photo perfect!
Then we moved up the stairs to get a better view of the Roman Forum from above. There we found a proud seagull sitting in the corner view. We tried to include the seagull in the pictures but it didn't seem like he wanted to be bothered!
We finally reached Piazza del Campidoglio [The Capitoline Hill] which was just around the corner. There we took some nice snapshots in different scenic spots. We then stepped down the long staircase to reach the bottom of Basilica Santa Maria in Aracoeli where we sat down to take some more nice images. Our final stop was the Altare della Patria monument. And then on a horse drawn ride back on Via dei Fori Imperiali!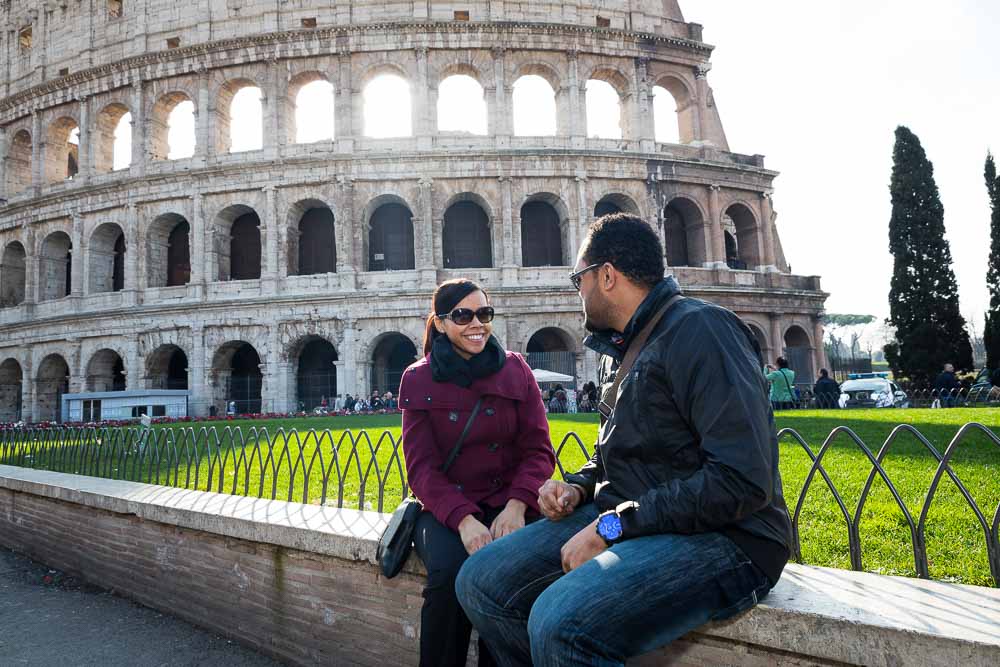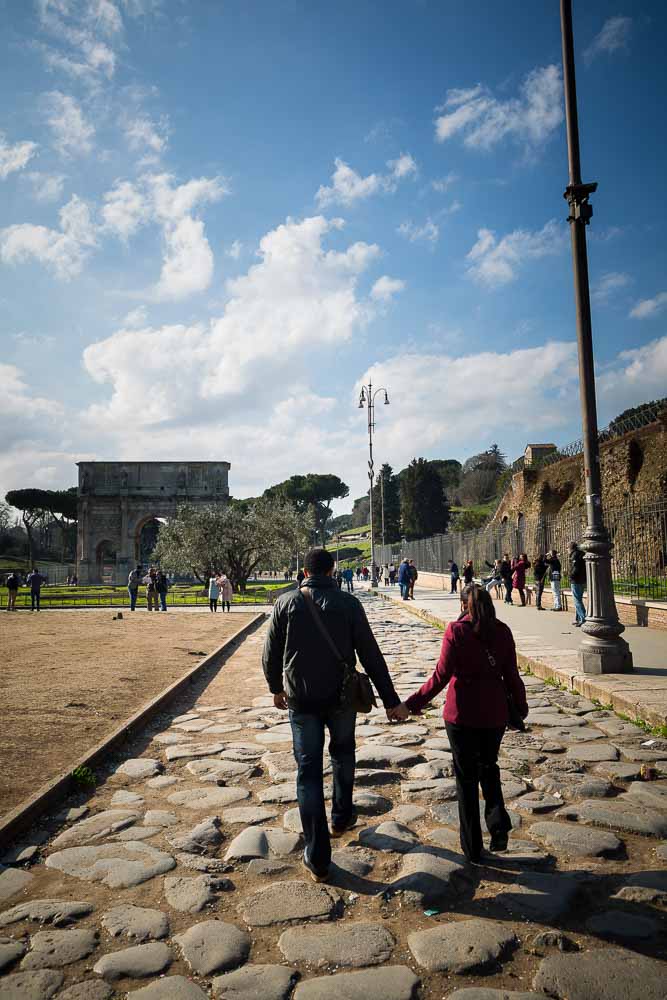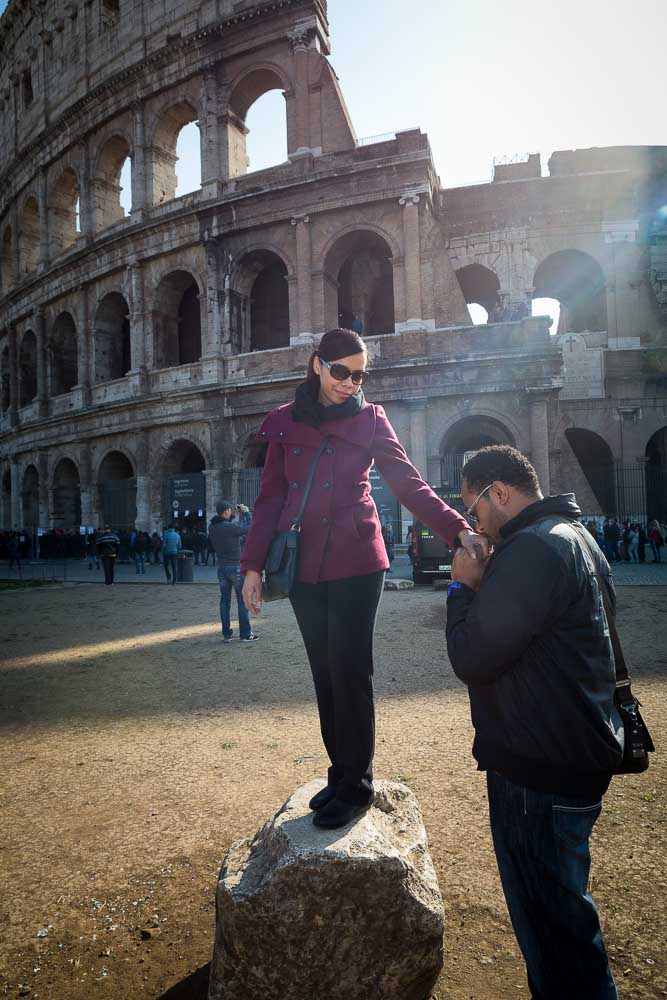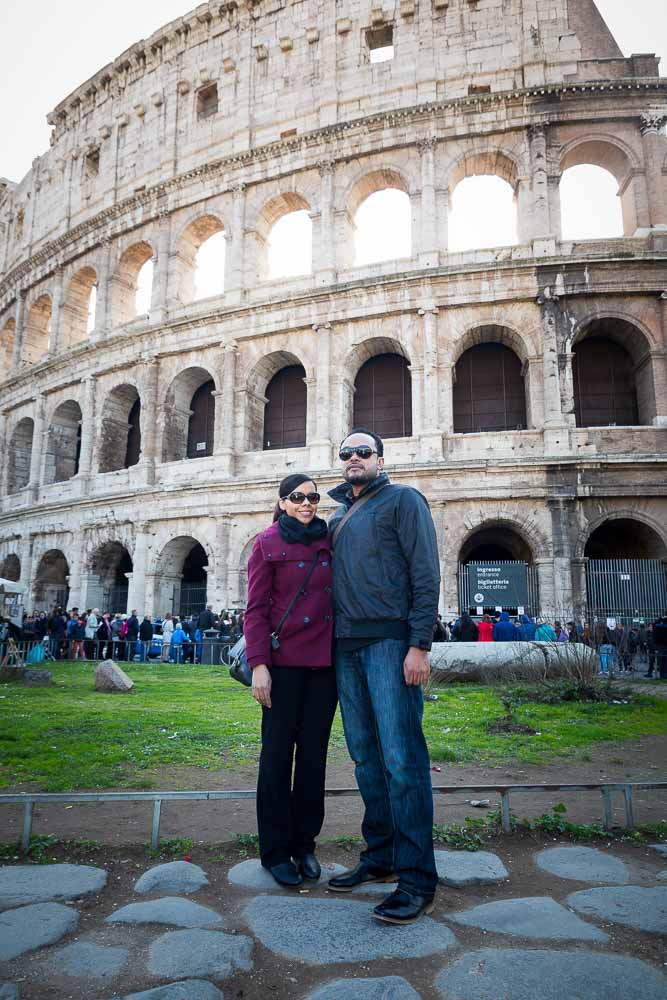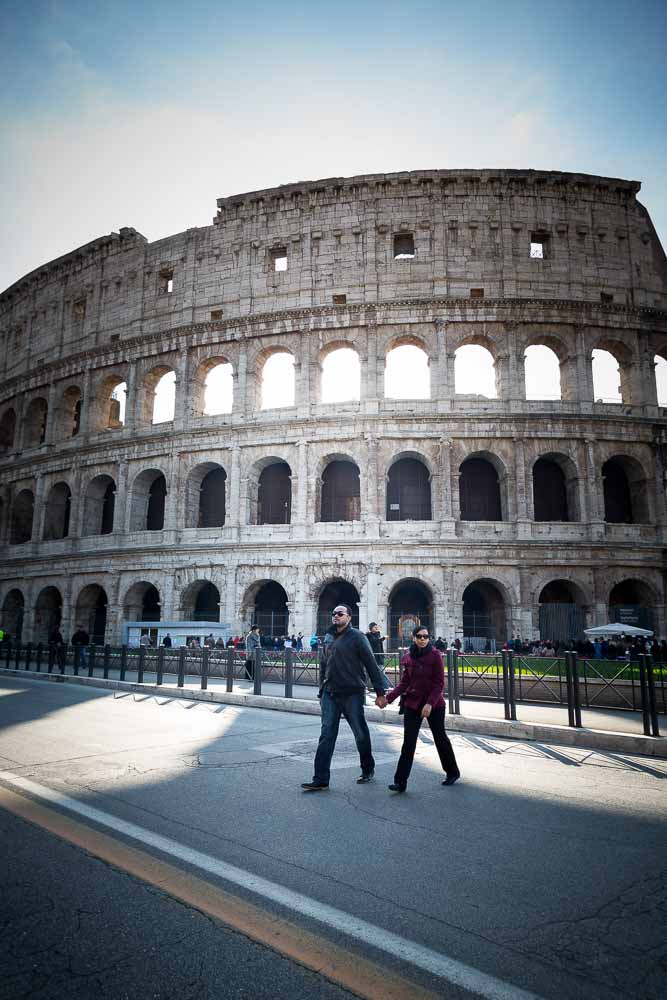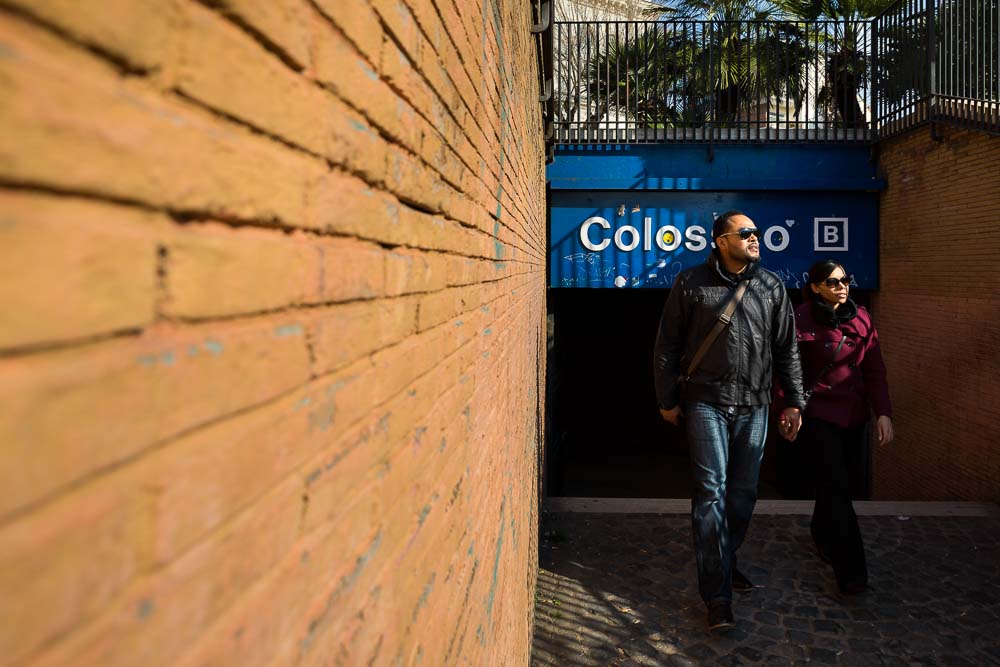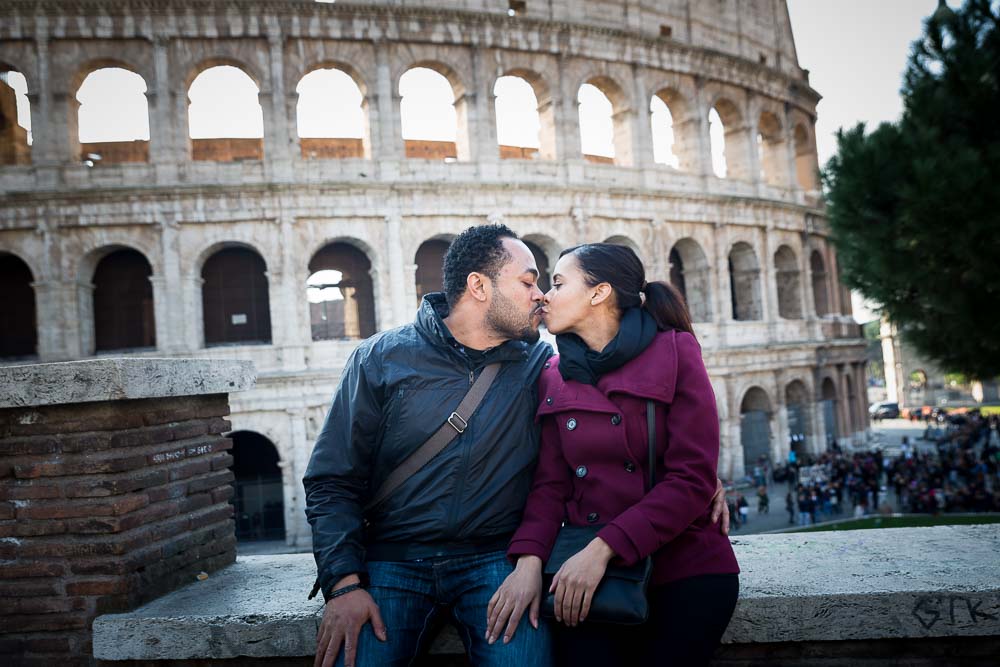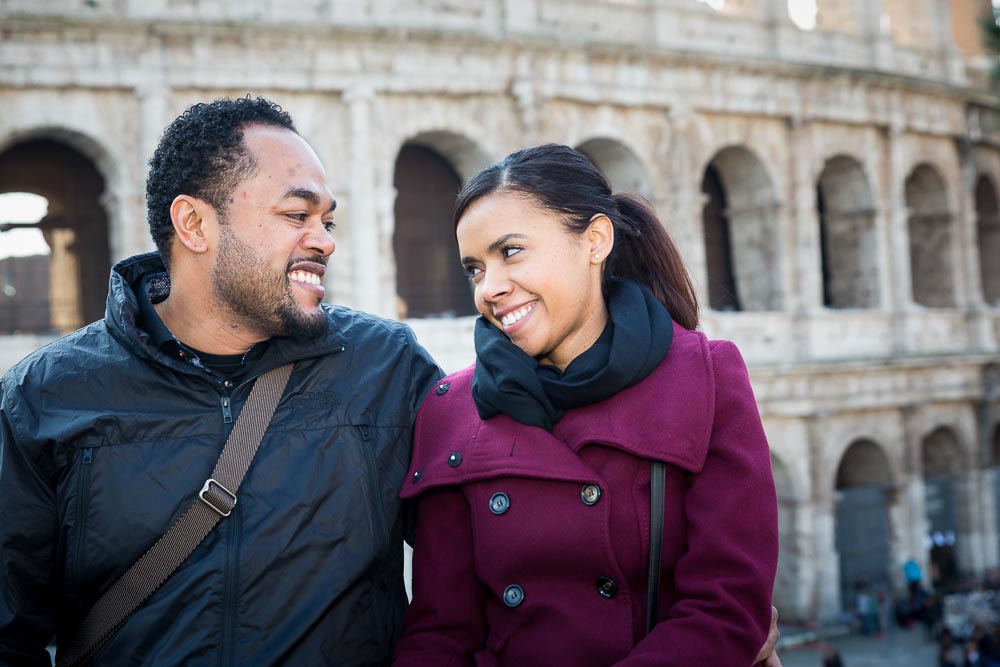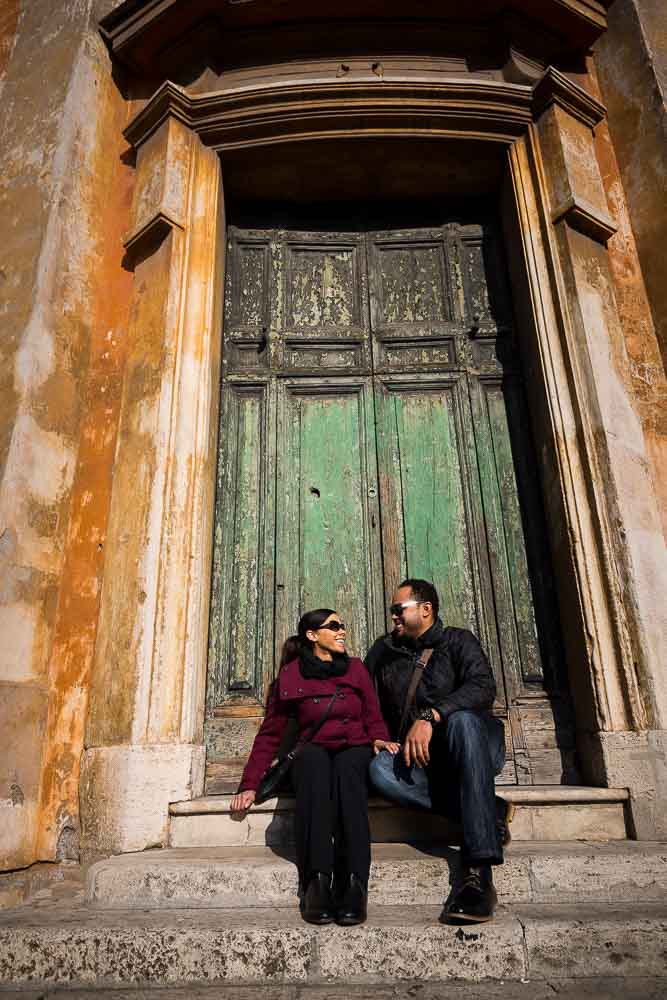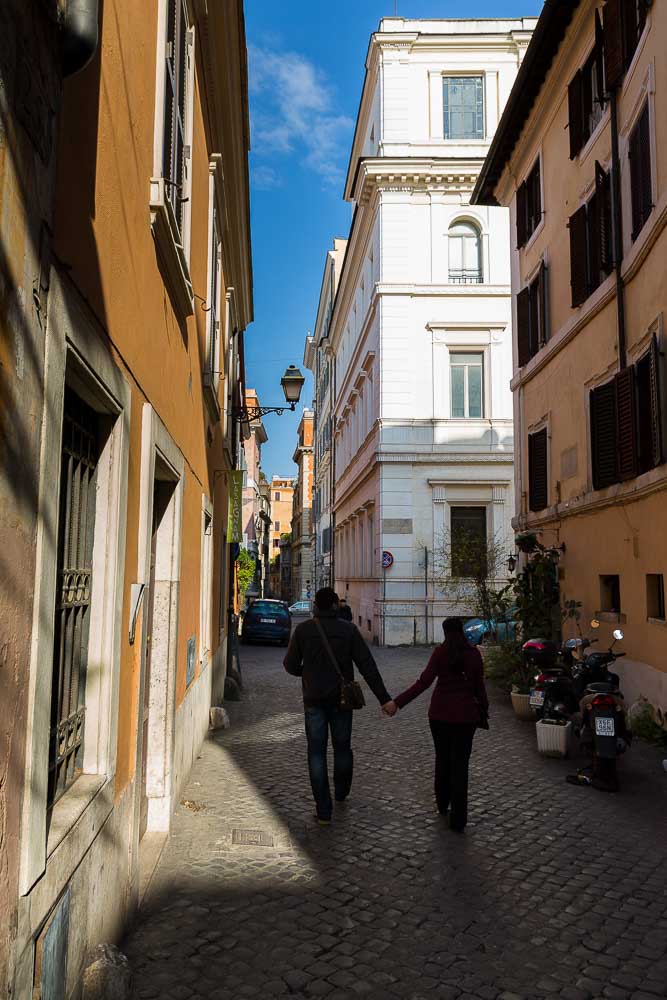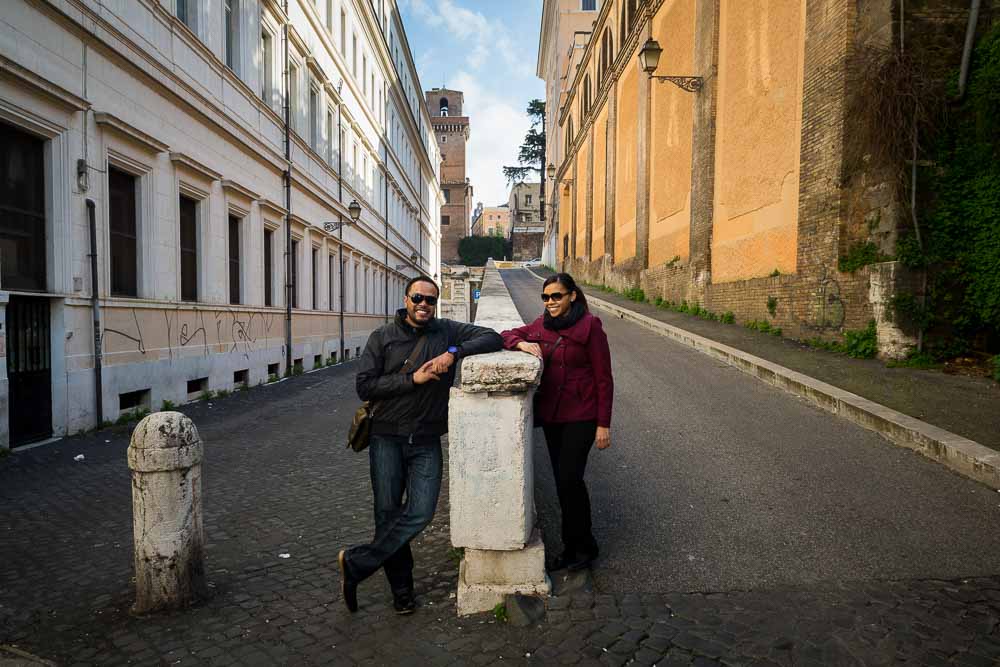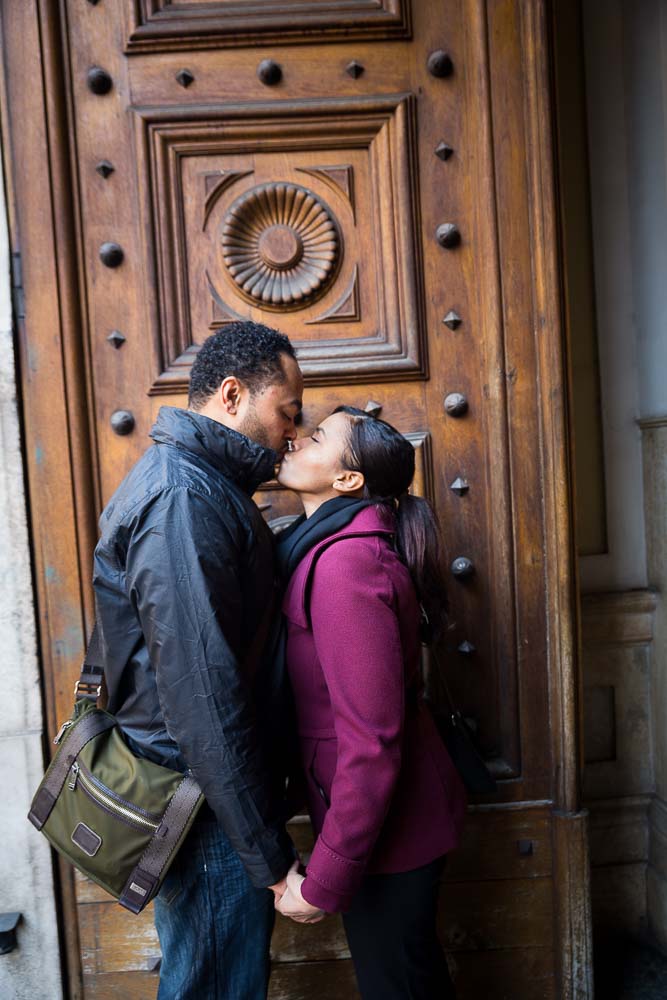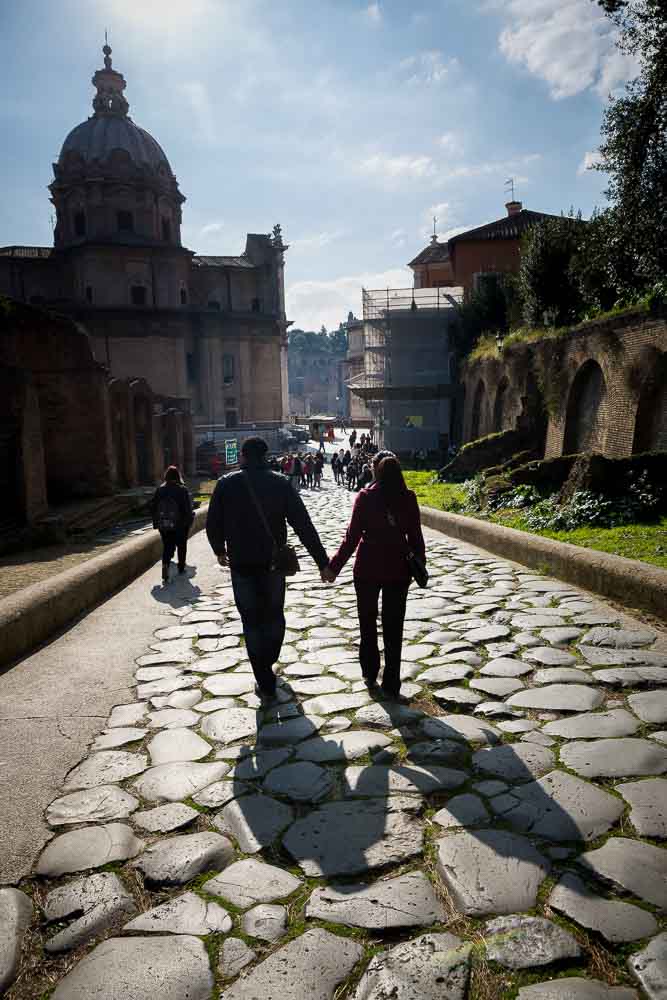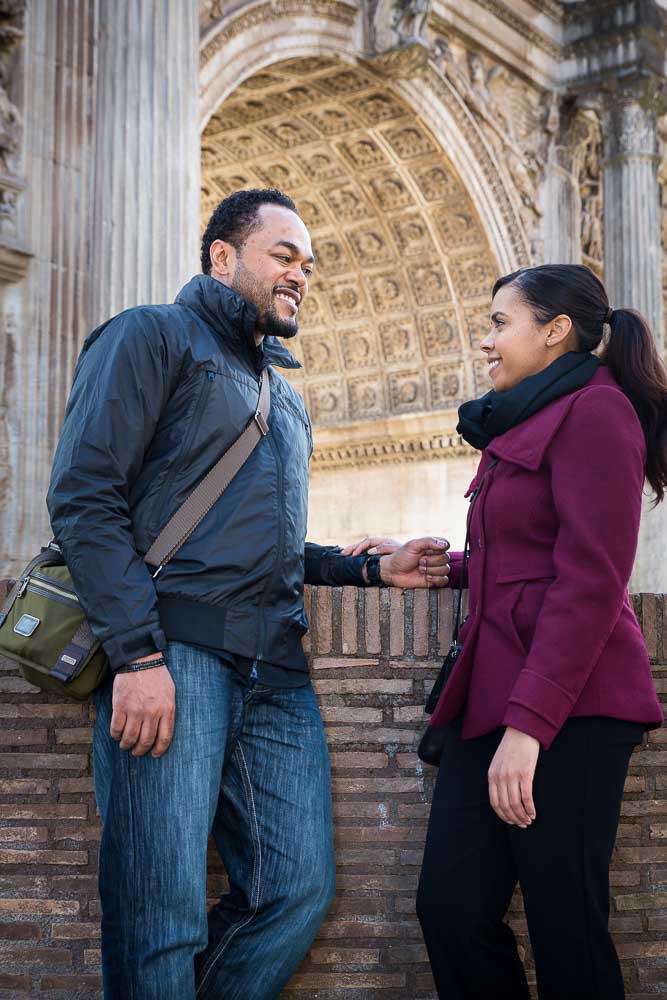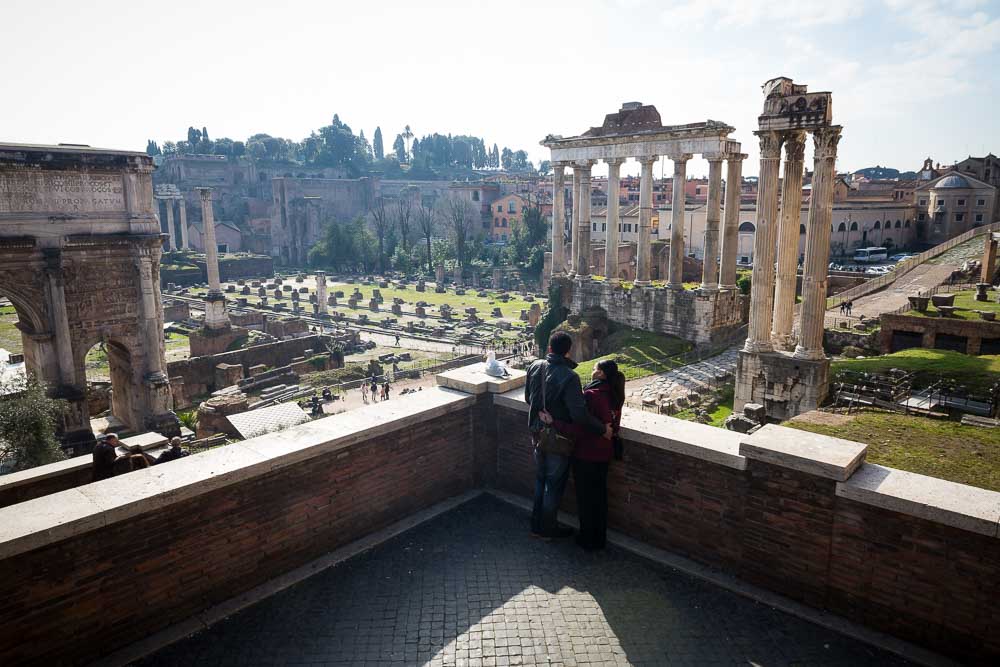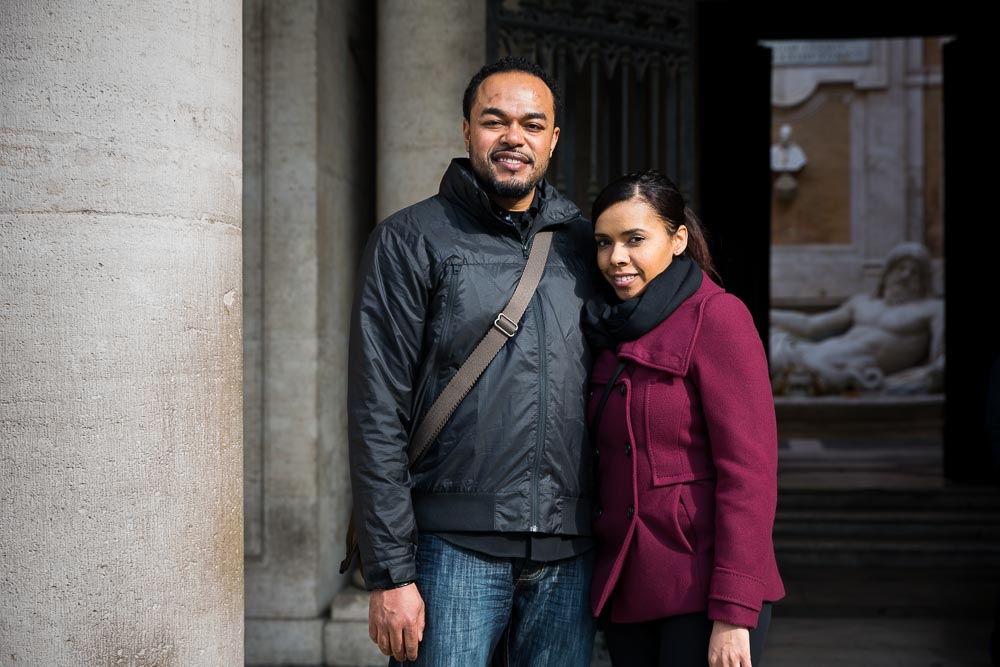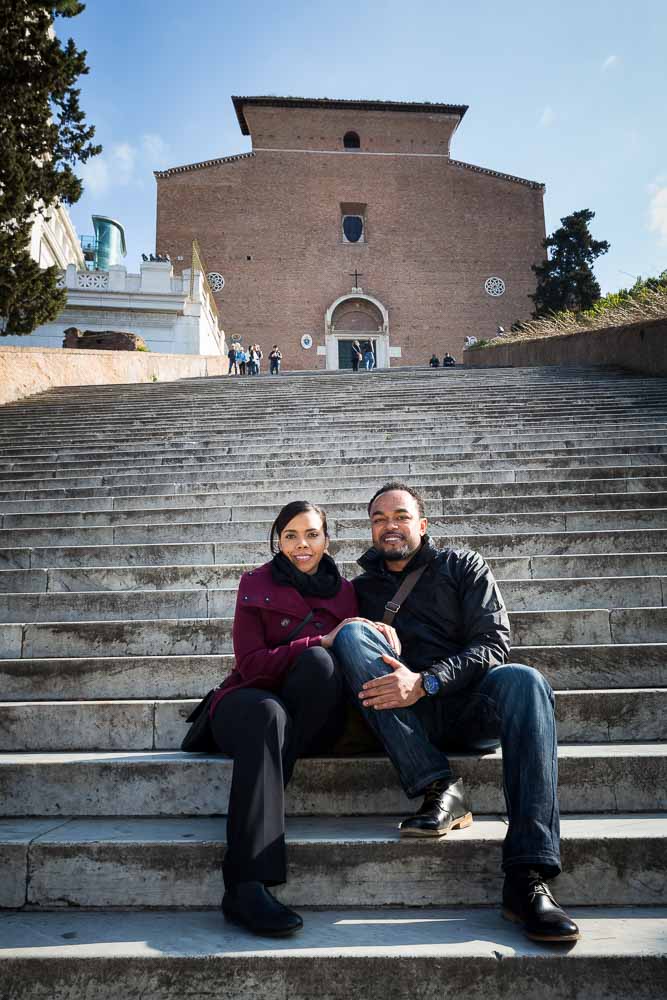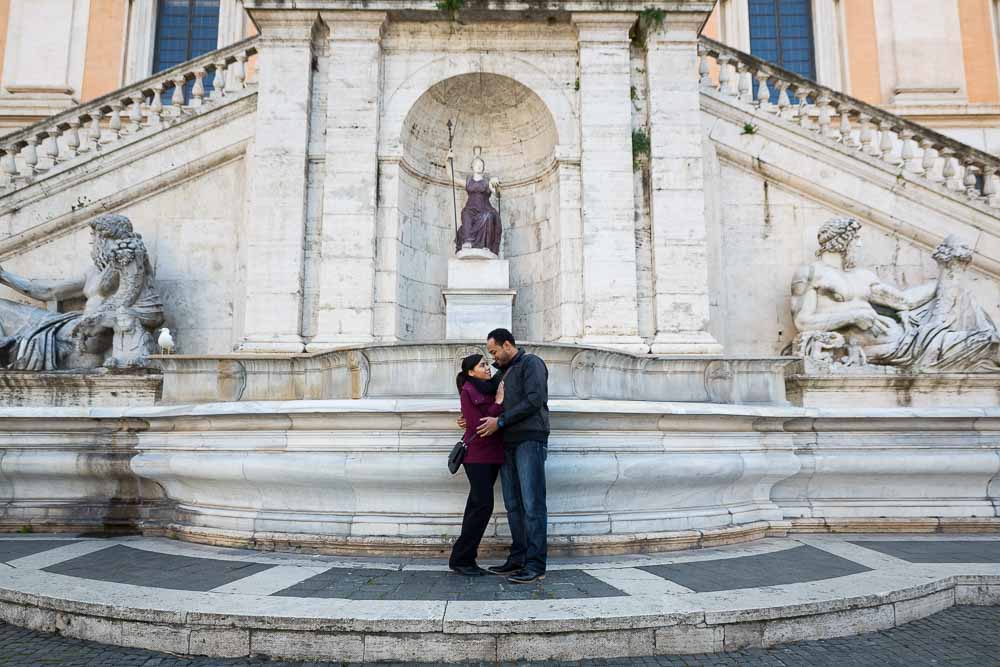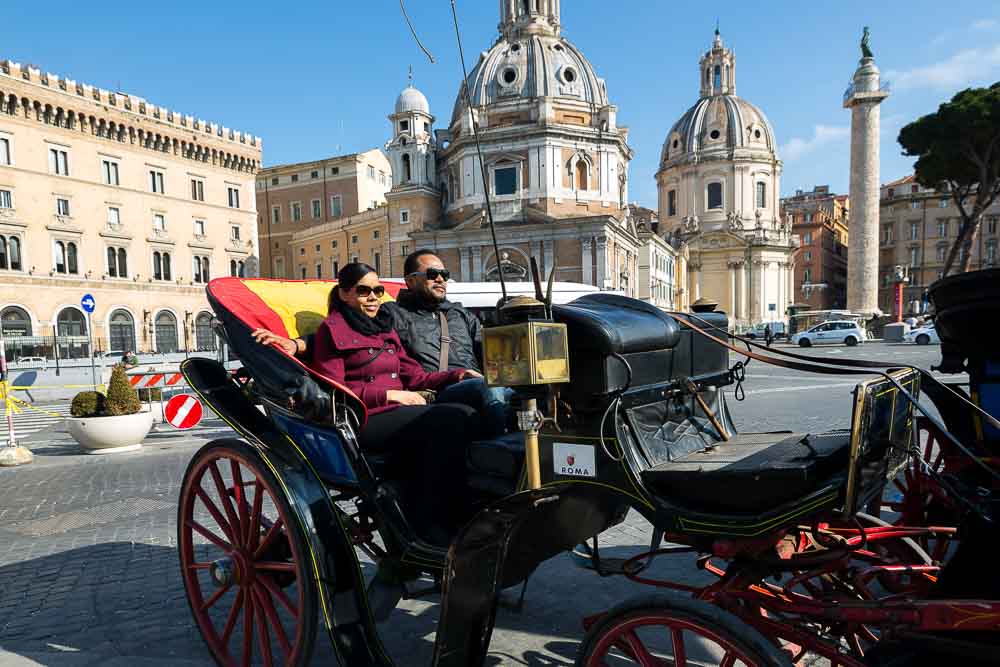 Time of the year: February
Time of day: 10:00 am to 11:00 am
Duration: 1 hr on foot
Itinerary:
> The Colosseum
> Piazza del Campidoglio
> Piazza Venezia

Here are some selected photo sessions from the Blog:
Car driver tour taking some nice vacation pictures in around the city
Romantic photo session while visiting the sites by car
A fun holiday photo shoot by car
Looking for a half day or a full day fun activity in Rome? Check out our Wine Tour
Summary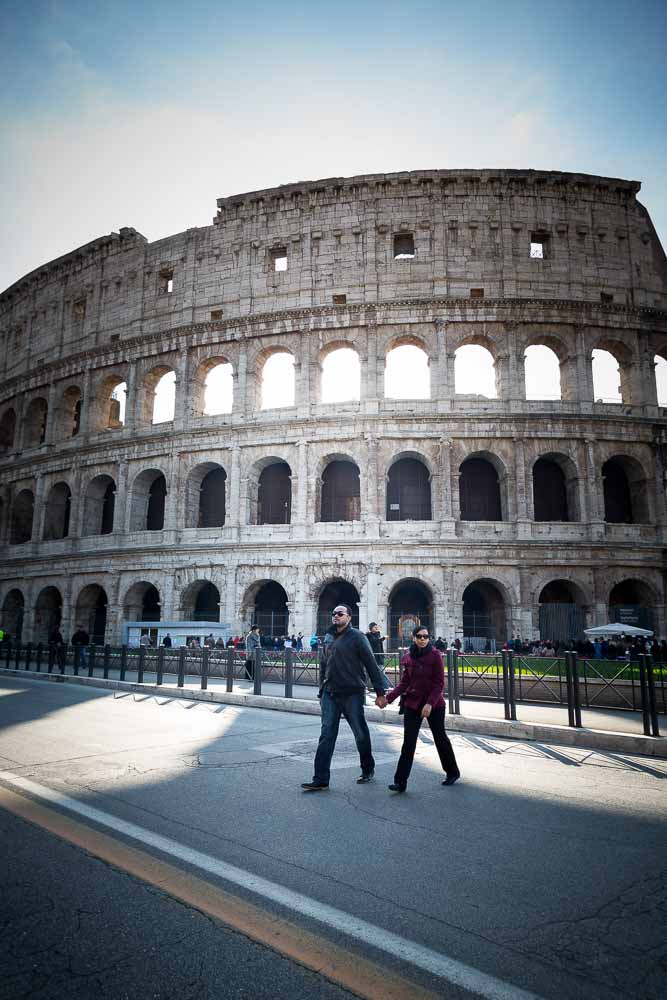 Article Name
Walking Photo Tour in Rome
Description
A wonderful walking photo tour through the ins and outs of Rome. Starting from the Roman Colosseum and heading down to Piazza del Campidoglio ending the session in Piazza Venezia and on a horse drawn carriage ride.
Author